Enquire Now
Claremont House
20A Yarmouth Rd, Caister-on-Sea, Norfolk, NR30 5AA
Nestling close to beautiful Caister-on-Sea beach, Claremont House is both popular and well known in the local community.
Welcome to Claremont House. We provide well-regarded care to the local residents of Caister-on-sea. My team work hard each day to ensure that every resident feels valued, safe and at home.  
Claremont House is a homely building with people at its heart. We offer spacious rooms, varied and engaging activities and compassionate care centred by respect, dignity and choice.  
Whether you enjoy sitting in the fresh sea air, strolling to the village shops or being a part of the classics film cinema club, we will be delighted to make you feel welcome at Claremont House.  
We look forward to seeing you soon.
More info
Claremont House is located in the seaside village of Caister-on-Sea in Norfolk. Originally opening its doors in 1996, the single-storey home offers specialised nursing care for the elderly. In 2009, a 24 bed specialist dementia unit opened in the grounds. Situated near to the coast, the home is centrally located close to amenities and the local bus route.
The home is run by a team of mixed ages. A young, enthusiastic team oversee the day-to-day running of the house, while a separate team work in the dementia unit. Families and friends are made to feel very welcome when they visit and the care that is offered at the home is very highly regarded.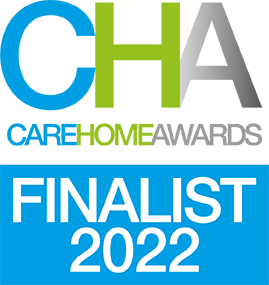 Activities and entertainment
Daily activities and entertainment are a core part of our quality care at Claremont House. We pride ourselves on offering a diverse, enriching range of weekly activities and entertainment allowing residents to continue to relish in their favourite hobbies and pastimes or to try out something new entirely.
We involve residents in the planning of our weekly activities timetables and offer one-to-one bespoke and tailored opportunities as requested. We're also passionate about keeping our homes and residents at the heart of the local community, working closely with community groups, schools and other community connections to keep residents involved in local activities.
Some of our regular activities include:
Themed events
local community events
Bingo
Outside entertainers
Church lunches
Pamper days
Cream tea afternoons
Organised excursions
Dementia support groups
Tea dance
Fun days/fetes
Dining is an essential part of the care package we provide to our residents, not only from a general health and wellbeing perspective, but we believe residents should be able to enjoy eating what they want, when they want.
We have a new regional Chef in the home and have started a dining committee so that the residents have a lot of input into the meals which are served and we can provide regular feedback to the families. We offer a selection of themed nights, but it is the traditional foods which are the most popular with residents..
Our chef fully assesses all dietary needs, including likes and dislikes, allergies. special diets, through to preferred portion sizes and mealtimes. Our catering team prides itself on producing food of the highest quality, using local suppliers to create fresh, homemade dishes each day.
Close to Gorleston and Great Yarmouth, Caister-on-Sea is a lovely village in itself with local shops close by, tearooms and restaurants. lovely walks and the beautiful surrounding countryside and coastline at your fingertips. Visitors can enjoy a stroll along the esplanade or visit the local theatre.
The health and wellness of our residents is very important and we work closely in partnership with local health and wellness professionals to ensure every resident is able to lead a full and enriched life. We welcome visiting professionals such as GPs, chiropodists, opticians and can arrange visits to other professionals if and when it may be required.
Our accommodation
Arranged over the ground floor, our 51 bedrooms can be personalised to make them a real home-from-home, and residents are able to enjoy a selection of lounges, dining rooms and well-kept gardens for relaxing, socialising and entertaining.
All of our bedrooms are provided ready-furnished with the essentials for instant comfort, and we happily encourage our residents to bring their own treasured furnishings and belongings if they would like to do so.
Amongst our range of well-equipped areas and facilities, there's always space for quiet contemplation, or for enjoying the company of kindred spirits, and for relishing in interests and pursuits.
Our in-house hairdressing salon provides the perfect sanctuary to keep our residents feeling their best, whilst our beautiful gardens, bordered by flower beds, offer an al fresco setting to enjoy anything from exercise to taking tea.













During our most recent CQC inspection, we received a 'Good' rating in the categories of effective, caring and responsive. Since the inspection, we have welcomed a new manager and have already implemented a number of positive changes. We have a clear action plan that we are working on and feel confident about our next inspection.
Get in touch to discuss care at
Claremont House
To speak to one of our team or to book a visit to Claremont House, please send a message using our contact form.
Alternatively, you can call us on 01493 801700 for a no obligation chat with our friendly care team.

Claire Pniok
Care Solutions Advisor

Kate Rhodes
Care Solutions Advisor
Advice & support
Advice
Latest news
News
Nearby care services
The Gables
Great Yarmouth, Norfolk, NR31 6DU
Services
Residential Care
/
Respite Care
/
Residential Dementia Care
Lowestoft
Lowestoft, Suffolk, NR32 1EQ
Covering: Lowestoft, Pakefield, Gorleston-on Sea, Oulton Broad, Beccles, Oulton Village, Hopton, Bradwell and Belton.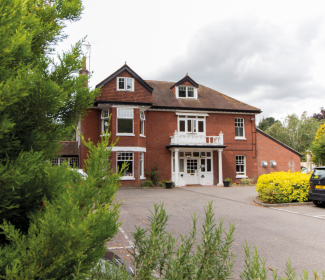 Overbury House
Wroxham, Norfolk, NR12 8TH
Services
Residential Care
/
Respite Care
/
Dementia Care
/
Palliative Care
/
Nursing Dementia Care