Enquire Now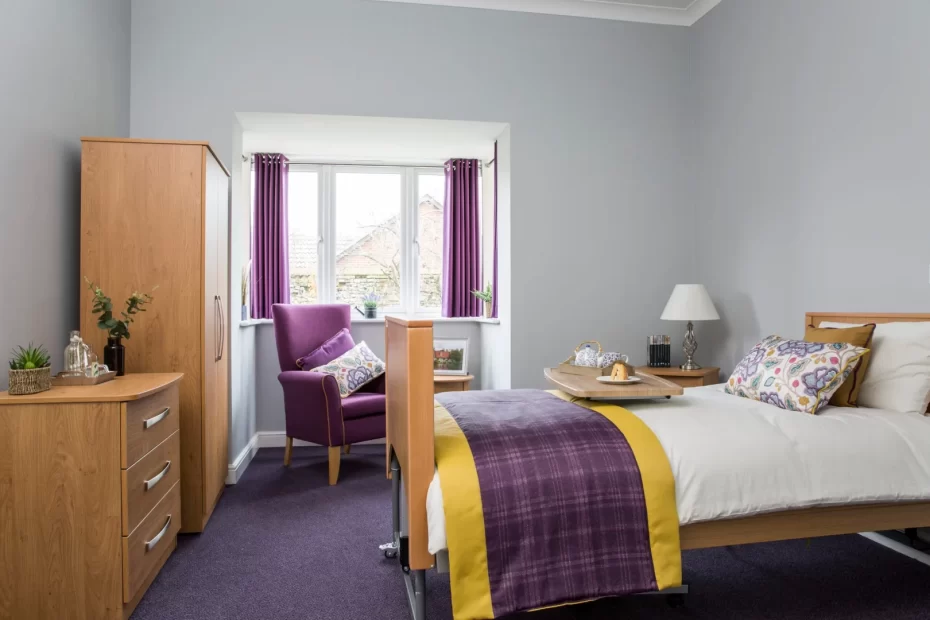 Fornham House
Fornham St Martin, Bury St Edmunds, Suffolk, IP31 1SR
A calm, warm and happy home where everyone feels like family. Set in extensive grounds with views over the surrounding countryside.
Welcome to Fornham House.
We provide well-regarded care to the local community of Fornham St Martin. We have a great team here who work hard each day to ensure that every resident feels valued, safe and at home.  
Fornham House is a friendly, family orientated home providing residential and respite care. We have also refurbished our specialist dementia care wing. Situated in the picturesque village of Fornham St Martin, we operate an open person-centred service. We have a truly trusting relationship with our residents- everyone in the home feels like family.  
Whether you'd enjoy sitting in our extensive gardens with seating areas surrounded by colourful flower beds and mature trees, going on a day out with your friends or enjoying our many communal areas, we would be delighted to make you feel welcome at Fornham House.   
We look forward to seeing you soon.
Care services
Residential Care

Respite Care

Palliative Care

Residential Dementia Care

Specialist Care
More info
Fornham House is well hidden and has many private areas on the grounds for privacy and quiet space. Residents can relax in the extensive gardens with seating areas surrounded by colourful flower beds and mature trees. The home has several lounges offering plenty of space for social activities, and there are patio and garden areas for summer and outdoor relaxation.
Staff adopt a compassionate and professional approach to their work and the home is run based on person-centred care. Staff treat everyone the same at Fornham House – whether you are a resident, visitor or family member you are part of the family. They work hard to promote as much choice and independence as possible.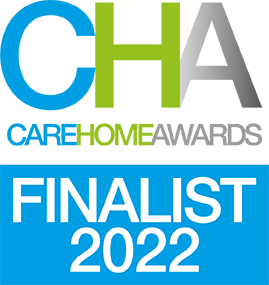 Activities and entertainment
Daily activities and entertainment are a core part of our quality care at Fornham House. We pride ourselves on offering a diverse, enriching range of weekly activities and entertainment allowing residents to continue to relish in their favourite hobbies and pastimes or to try out something new entirely.
We involve residents in the planning of our weekly activities timetables and offer one-to-one bespoke and tailored opportunities as requested. We're also passionate about keeping our homes and residents at the heart of the local community, working closely with community groups, schools and other community connections to keep residents involved in local activities.
Some of our regular activities include:
Singers
Reflexology
In-house games
Puzzles
Quizzes
Group activities
1-1 activities
Local vicar visits
Dining is an essential part of the care package we provide to our residents, not only from a general health and wellbeing perspective, but we believe residents should be able to enjoy eating what they want, when they want.
The home has recently been given a 5-star rating for the quality of food and hygiene. Menus are on a 4 week rotating rota, and are changed seasonally. There are two chefs, who work hard to provide as much variety as possible, especially for those who have a modified diet.
Our catering team prides itself on producing food of the highest quality, using local suppliers to create fresh, homemade dishes each day.
Fornham House is situated in the picturesque village of Fornham St Martin, just a couple of miles from the centre of Bury St Edmunds. There are plenty of things to do in the surrounding area for residents and visitors to include a visit to The Woolpack local pub, St Martin's Church and the beautiful Abbey Gardens.
The health and wellness of our residents is very important and we work closely in partnership with local health and wellness professionals to ensure every resident is able to lead a full and enriched life. We welcome visiting professionals such as GPs, chiropodists, opticians and can arrange visits to other professionals if and when it may be required.
Our accommodation
Arranged over two floors, our 88 bedrooms can be personalised to make them a real home-from-home.
The home has a new, purpose-built, 17-bed extension that is beautiful and spacious and offers safe, communal living at its best, with emphasis on individual care needs. Every room has a view and the corridors with high ceilings give accessibility from every area in the home, allowing residents to walk freely and safely.
All the bedrooms are provided ready-furnished with the essentials for instant comfort, and we happily encourage residents to bring their own treasured furnishings and belongings if they would like to do so.
Our vast gardens, bordered by flower beds and mature trees, offer an al fresco setting to enjoy anything from exercise to taking tea.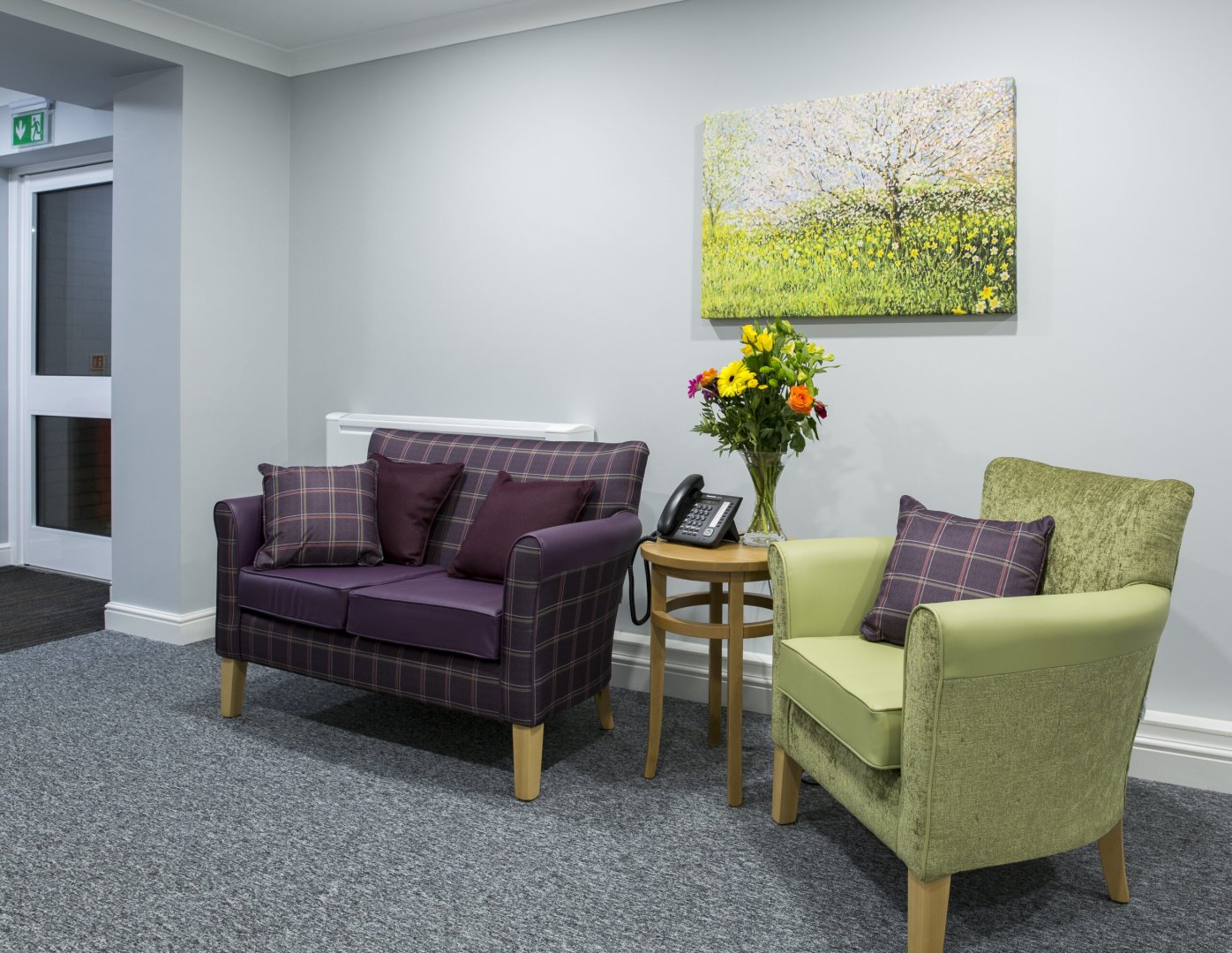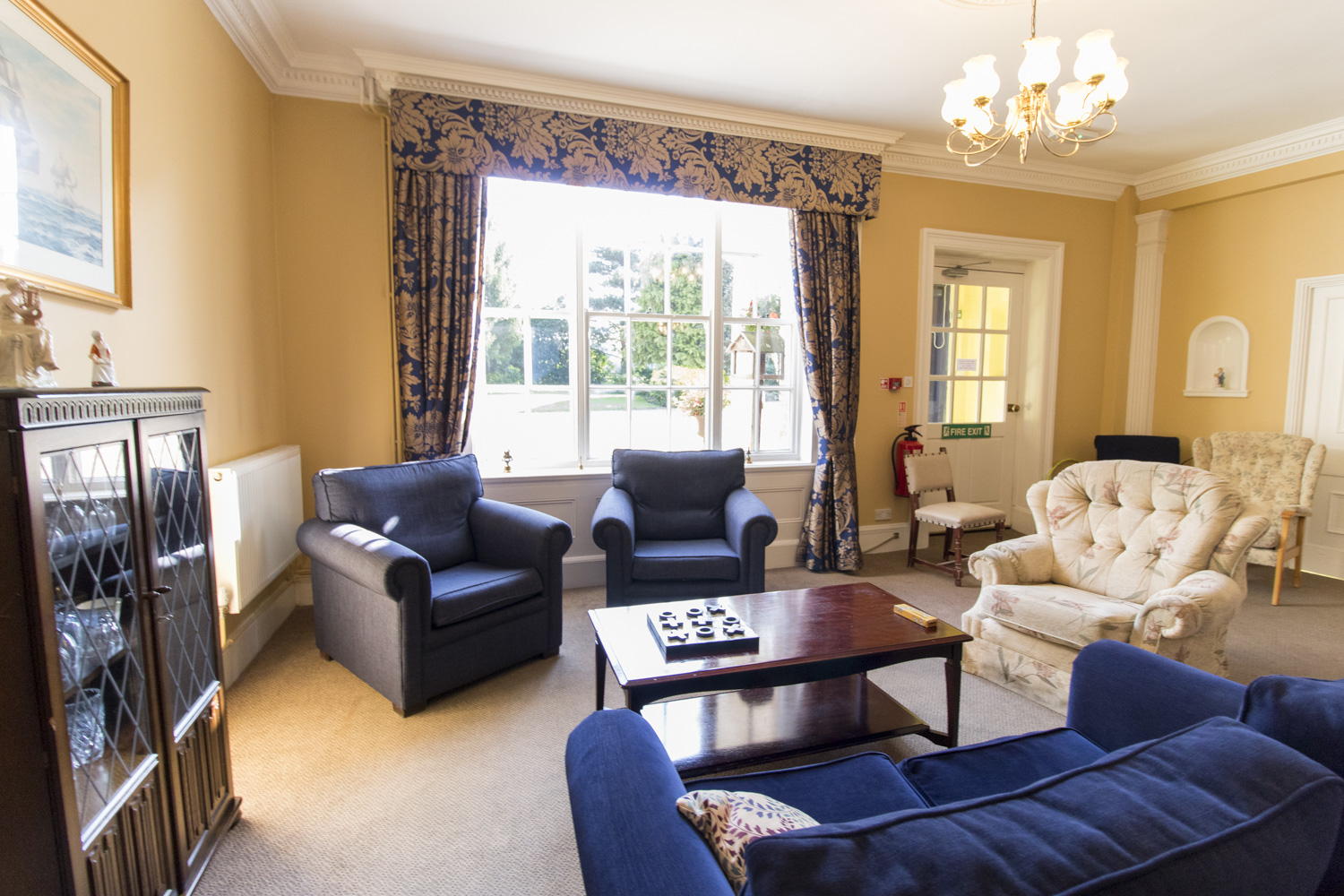 Get in touch to discuss care at
Fornham House
To speak to one of our team or to book a visit to Fornham House, please send a message using our contact form.
Alternatively, you can call us on 01284 596555 for a no obligation chat with our friendly care team.

Claire Pniok
Care Solutions Advisor

Kate Rhodes
Care Solutions Advisor
Advice & support
Advice
Latest news
News
Nearby care services
Thetford
Thetford, Norfolk, IP24 1JD
Covering: Thetford, Attleborough and surrounding villages; Stanton, Newmarket, Mildenhall, Brandon and Lakenheath
Hillcroft House
Stowmarket, Suffolk, IP14 1PW
Services
Residential Care
/
Respite Care
/
Palliative Care
/
Residential Dementia Care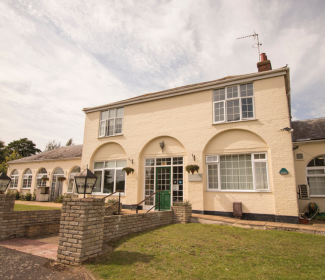 Barking Hall
Barking, Suffolk, IP6 8HJ
Services
Residential Care
/
Nursing Care
/
Respite Care
/
Palliative Care
/
Nursing Dementia Care
/
Specialist Care