Care Homes
The White House
Ashmans Road, Beccles, Suffolk, NR34 9NS
Homely and friendly with a kind and caring team of dedicated staff, The White House is located in a quiet area of Beccles ensuring peace and privacy for residents.
Kind and compassionate
Located in the market town of Beccles in Suffolk, The White House is a beautiful period house with a number of elegant and airy reception rooms decorated to accentuate the building's individual character. Providing residential and respite care for 31 residents, the home care team focus on kindness and compassion when meeting the needs of their residents.
Service facilities
Weekly hairdressing visits
Lift access to all floors

Special diets catered for
Care services
Residential Care

Respite Care

Residential Dementia Care
More info
Set in a beautiful period house in a peaceful location that ensures privacy for residents, The White House has been decorated to the highest standard and offers a welcoming atmosphere to both visitors and residents. Dominated by mature trees, the stunning grounds are the perfect place to enjoy a walk or quiet contemplation.
The staff at The White House operate as one whole team, with everyone from the care staff to the chefs working hard to ensure that every resident is safe and happy. Residents can enjoy the lovely bright day room where they can take part in a regular activity. The home has a deep focus on person-centred care and meeting residents' emotional needs.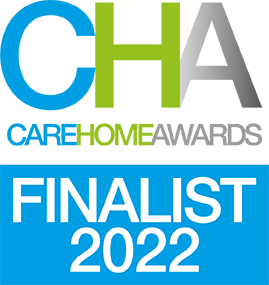 Activities and entertainment
Daily activities and entertainment are a core part of our quality care at The White House. We pride ourselves on offering a diverse, enriching range of weekly activities and entertainment allowing residents to continue to relish in their favourite hobbies and pastimes or to try out something new entirely.
We involve residents in the planning of our weekly activities timetables and offer one-to-one bespoke and tailored opportunities as requested. We're also passionate about keeping our homes and residents at the heart of the local community, and we have a close relationship with the local school.
Some of our regular activities include:
Tea parties
National fundraising days
Arts and crafts
Bingo
Entertainers
Pamper days
Quizzes
Excursions
Sing-along afternoons
Annual events
Coffee morning outings
Dining is an essential part of the care package we provide to our residents, not only from a general health and wellbeing perspective, but we believe residents should be able to enjoy eating what they want, when they want.
We focus on providing residents with what they want, and we are confident we can cater to every specific requirement. We also hold a monthly residents meeting where residents can become actively involved in the menu and our Chef is always trying new recipes alongside the traditional foods and dishes.
Our chefs and nutritional leads fully assess all dietary needs, including likes and dislikes, allergies. special diets, through to preferred portion sizes and mealtimes.
Situated in the pretty town of Beccles on the banks of the River Waveney, The White House is located close to the town centre in a quiet and peaceful area. Accessible from London via the A145 and A12 roads, it lies just 16 miles away from Norwich and 33 miles from Ipswich.
Beccles is a charming market town which is well worth a visit. Once a Saxon fishing port, today the town boasts picture postcard riverside houses and historic streets filled with shops and cafés. Places of interest include Henstead Exotic Gardens, Beccles Public Hall and Theatre and the Beccles and District museum.
The health and wellness of our residents is very important and we work closely in partnership with local health and wellness professionals to ensure every resident is able to lead a full and enriched life. We welcome visiting professionals such as GPs, chiropodists, opticians and can arrange visits to other professionals if and when it may be required.
Our visiting pod in the garden, with its two entrance points, protective Perspex screens, intercom system and a nurse call button, allows us to safely facilitate visits from friends and relatives when our infection control procedures prevent us from welcoming visitors into the home itself.
Our accommodation
The White House provides residential care on a short or long-term basis within its 31 rooms spread across two floors. Offering spacious rooms with en-suite facilities, all the rooms are decorated to a high standard and are exceptionally well furnished.
We encourage our residents to bring items of their own furniture and possessions to complement those already provided and to help make their room an individual retreat.
Advice & support
Advice
Latest news
News
News
Make a quick enquiry about care at The White House
Our friendly advisors are here to answer any questions you may have about residential care. Call us on 01206 646646 for a no obligation chat or use our simple enquiry form to request a call back from one of the team.

Nearby care services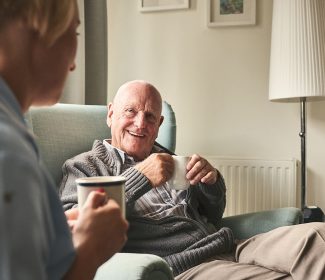 Lowestoft
Lowestoft, Suffolk, NR32 1NL
01502 508443
General Enquiries
Services
Respite Care
/
Home care
/
Live-in care
/
Specialist Care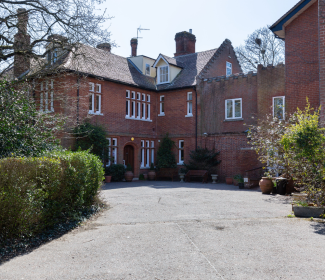 Oaklands House
Southwold, Suffolk, IP18 6RY
01502 447722
New Care Enquiries
01502 724955
General Enquiries
Services
Residential Care
/
Respite Care
The Gables
Great Yarmouth, Norfolk, NR31 6DU
01206 646646
New Care Enquiries
01493 667839
General Enquiries
Services
Residential Care
/
Respite Care
/
Residential Dementia Care
Terms and Conditions
If you will be funding your stay privately, please click here to view our Resident Contract of Admission for Self-Funders.
If a Local Authority may be funding your stay, please click here to view our Resident Terms and Conditions for a Local Authority Funded Stay.
Your Local Authority might locate/suggest a care home that is/your Local Authority believes is suitable to meet your care and support needs, that is of a lower cost than our required weekly fee. In this circumstance the Local Authority is unlikely to agree to fully fund your stay if you choose to select our care home instead of the less expensive establishment it has sourced for/suggested to you. In this event, private 'top-up' payments will be necessary in order to address the shortfall between our weekly fee and the weekly fee funding available from/offered by your Local Authority.
An additional top-up payment will almost certainly be required if you select, or we only have available, a non-standard room in the care home and your Local Authority is only prepared to pay for a standard room. If you select, or we only have available, a non-standard room in the care home, the additional cost for that non-standard room will have to be met by top-up payments.
Owing to the fact that your financial means will have been assessed by your Local Authority, it is very likely that the Local Authority will require private top-up payments to be made by a third party from their own funds. Although the Guidance to the Care Act 2014 states that a Local Authority ought itself collect top-up payments, some require us to collect such payments on their behalf. Should the Local Authority require us to collect top-up payments, we would issue the third party who is to fund the top-up with a contractual agreement for their review and signature.
If a Clinical Commissioning Group (CCG) may be funding your stay, please click here to view our Resident Terms and Conditions for a CCG Funded Stay.