Enquire Now
Care Homes
Barking Hall
Barking Road, Barking, Suffolk, IP6 8HJ
A beautiful care home set in stunning surroundings on the edge of Barking. Can accommodate couples.
Stunning setting
Barking Hall is surrounded by stunning scenery and gardens. Once part of the stables of a much larger estate, it is beautifully tranquil, set on the edge of the hamlet of Barking next to the busier town of Needham Market. The home itself has a very calm and friendly atmosphere, the staff and residents look upon the home like an extended family.
Service facilities
Specialist equipment available

Specialist diets catered for
Care services
Residential Care

Nursing Care

Respite Care

Palliative Care

Nursing Dementia Care

Specialist Care
More info
With its stunning setting, Barking Hall is a place many people choose to receive palliative care. The quiet countryside, the trickle of the fountain in our central courtyard, the sound of church bells ringing out and the warmth and care provided by our wonderful staff, all help to make the home a warm and welcoming place for everyone.
The staff work as a close-knit team, many living in the local community. There is a caring attitude amongst everyone working at the home and a family atmosphere – people are willing to go the extra mile to ensure residents are happy. Barking Hall can accommodate couples in a double room if required.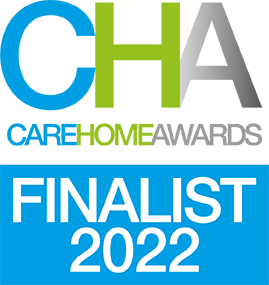 Activities and entertainment
Daily activities and entertainment are a core part of our quality care at Barking Hall. We pride ourselves on offering a diverse, enriching range of weekly activities and entertainment allowing residents to continue to relish in their favourite hobbies and pastimes or to try out something new entirely.
We involve residents in the planning of our weekly activities timetables and offer one-to-one bespoke and tailored opportunities as requested. We're also passionate about keeping our homes and residents at the heart of the local community, working closely with community groups, schools and other community connections to keep residents involved in local activities.
Some of our regular activities include:
Visits to Felixstowe
Local bird sanctuary visits
Gardening
Visits to the pub
Musical entertainment
Arts and crafts
Games afternoons
Quizzes
Visiting animals
Our chef fully assesses all dietary needs, including likes and dislikes, allergies. special diets, through to preferred portion sizes and mealtimes.
Residents are actively involved in our menu planning. Despite some of our residents being quite ill and frail, we are able to cheer them up with some traditional favourite foods and the whole team regularly feed back to the Chef and each other if a particular request has been made.
Our catering team prides itself on producing food of the highest quality, using local suppliers to create fresh, homemade dishes each day.
Located in the hamlet of Barking, and close to Needham Market, there are plenty of places for visitors and residents to enjoy. Visitor attractions close by include Needham Lakes, Baylham Rare breeds farm, Hilly Ridge Alpacas and the Owl Sanctuary. Helmingham Hall gardens are also not too far away and Needham Car Boot sale can be fun in the warmer weather.
The health and wellness of our residents is very important and we work closely in partnership with local health and wellness professionals to ensure every resident is able to lead a full and enriched life. We welcome visiting professionals such as GPs, chiropodists, opticians and can arrange visits to other professionals if and when it may be required.
Our accommodation
Arranged over two floors, our 49 bedrooms can be personalised to make them a real home-from-home. Double bedrooms are also possible to accommodate couples if required.
All our bedrooms are provided ready-furnished with the essentials for instant comfort, and we happily encourage our residents to bring their own treasured furnishings and belongings if they would like to do so.
Amongst our range of well-equipped areas and facilities, there's always space for quiet contemplation, or for enjoying the company of kindred spirits, and for relishing in interests and pursuits.
Our vast gardens, bordered by flower beds and mature trees, offer an al fresco setting to enjoy anything from taking exercise to taking tea.










Advice & support
Advice
Latest news
News
Make a quick enquiry about care at
Barking Hall
Our friendly advisors are here to answer any questions you may have about residential care. Call us on 01449 706077 for a no obligation chat or use our simple enquiry form to request a call back from one of the team.

Claire Pniok
Care Solutions Advisor

Kate Rhodes
Care Solutions Advisor
Nearby care services
Uvedale Hall
Needham Market, Suffolk, IP6 8AX
Services
Residential Care
/
Respite Care
Hillcroft House
Stowmarket, Suffolk, IP14 1PW
Services
Residential Care
/
Respite Care
/
Palliative Care
/
Residential Dementia Care
Handford House
Ipswich, Suffolk, IP1 3PA
Services
Nursing Care
/
Respite Care
/
Palliative Care
/
Nursing Dementia Care