Enquire Now
The Old Vicarage
Leigh, Sherborne, Dorset, DT9 6HL
Set in the quiet and peaceful town of Sherborne, The Old Vicarage has a warm and friendly atmosphere. It's a home with real character.
Welcome to The Old Vicarage.
We provide reputable person-centred residential, respite and day care to our well-loved residents. The entire team work hard to treat our residents like family as we work within their home.  
We are lucky enough to be situated in a lovely area of the country in the secluded location of the Dorset countryside and we're proud of our facilities we offer to our residents. We have a committed team and the whole team always work to provide varied and engaging activities and compassionate care centred by respect, dignity and choice. 
Whether you'd enjoy spending time with your new friends and relatives, rekindling the love of an old hobby or spending time in our beautiful gardens, we'd be delighted to make you welcome at The Old Vicarage.  
We look forward to seeing you soon.
More info
Stunning village location
Founded by one of the local villagers, this charming country house has been running for almost 40 years and has a lot of long-standing staff who are dedicated to ensuring residents get the very best care. The home has won more than 30 national and regional awards over the last few years for its commitment to care of the elderly.
Set in secluded, beautifully landscaped gardens with stunning views, The Old Vicarage forms a big part of the local community. The house is run as an extended home from home and care staff generally only work in one area so they can get to know the residents and families well.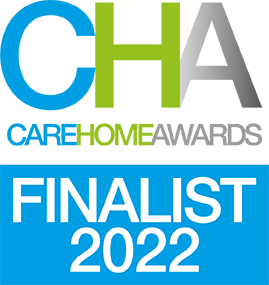 Activities and entertainment
Daily activities and entertainment are a core part of our quality care at The Old Vicarage. We pride ourselves on offering a diverse, enriching range of activities seven days a week, twice a day, and we encourage residents to continue pursuing their favourite hobbies and pastimes or to try out something new entirely.
One of our activity co-ordinators is a trained fitness instructor so there are plenty of exercise and movement sessions available as well as singing and dancing to get residents motivated and moving. We're also passionate about keeping our homes and residents at the heart of the local community, working closely with community groups, schools and other community connections to keep residents involved in local activities.
Some of our regular activities include:
Exercise and movement
Singing and dancing
Book club
Theme days
Piano playing
Gardening
Visiting entertainers
Yoga
Crafts
Excursions to local places of interest
Beautician
Card evenings
Visiting library
Dining is an essential part of the care package we provide to our residents, not only from a general health and wellbeing perspective, but we believe residents should be able to enjoy eating what they want, when they want.
We are keen for residents to be very involved in the food they eat, and we hold regular residents' meetings to discuss meal options. We serve food fresh from the kitchen, and we offer traditional foods mixed with themed nights to encourage our residents to try different things.
Our chef fully assesses all dietary needs, including likes and dislikes, allergies. special diets, through to preferred portion sizes and mealtimes. Our catering team prides itself on producing food of the highest quality, using local suppliers to create fresh, homemade dishes each day.
Located near the market town of Sherborne and the coast, The Old Vicarage is close to the town of Weymouth and West Bay harbour. Visitors and residents can enjoy trips to Sherborne Abbey and Castle and National Trust gardens. There are several pubs and local garden centres in close proximity and the village hall also has a regular pop-up pub for residents to visit.
The health and wellness of our residents is very important and we work closely in partnership with local health and wellness professionals to ensure every resident is able to lead a full and enriched life. We welcome visiting professionals such as GPs, chiropodists, opticians and can arrange visits to other professionals if and when it may be required.
Our accommodation
Arranged over two floors, our bedrooms can be personalised to make them a real home-from-home, and residents are able to enjoy our open plan lounge and dining room and beautifully landscaped gardens for relaxing, socialising and entertaining.
All our 40 bedrooms are provided ready-furnished with the essentials for instant comfort, and we happily encourage our residents to bring their own treasured furnishings and belongings if they would like to do so.
Amongst our range of well-equipped areas and facilities, there's always space for quiet contemplation, or for enjoying the company of kindred spirits, and for relishing in interests and pursuits.










Advice & support
Advice
Latest news
News
Get in touch to discuss care at
The Old Vicarage
To speak to one of our team or to book a visit to The Old Vickerage, please send a message using our contact form.
Alternatively, you can call us on 01935 316800 for a no obligation chat with our friendly care team.

Claire Pniok
Care Solutions Advisor

Kate Rhodes
Care Solutions Advisor
Nearby care services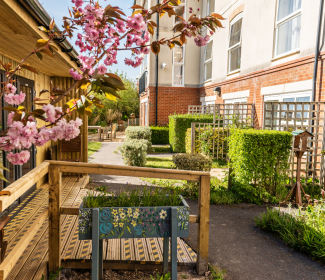 Blandford Grange
Blandford Forum, Dorset, DT11 7DE
Services
Residential Care
/
Nursing Care
/
Respite Care
/
Palliative Care
/
Nursing Dementia Care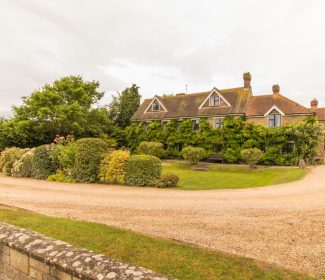 The Malthouse
Gillingham, Dorset, SP8 4EW
Services
Residential Care
/
Respite Care
/
Palliative Care
Ashley Court
Services
Nursing Care
/
Respite Care
/
Palliative Care
/
Nursing Dementia Care