Enquire Now
Care Homes
Saxlingham Hall
The Green, Saxlingham Nethergate, Norwich, Norfolk, NR15 1TH
A beautiful old building with well established grounds that is welcoming, homely and peaceful.
Country living
Saxlingham Hall is a country home providing residential, nursing and palliative care to the elderly living within Norfolk. The home is run by a well established team who really care about providing the very best care to the residents. The home is well known within the area and is ideal for those who have lived a country lifestyle.
Service facilities
Specialist equipment available
More info
Saxlingham Hall is a magnificent former manor house located in the pretty hamlet of Saxlingham Nethergate in Norfolk. The home is set in over four acres of well tended lawns and gardens and is set within a beautiful area of the world, perfect for residents who enjoy the open air and countryside surroundings.
The rooms at Saxlingham Hall are airy and spacious and there is immediate access from the home to the peaceful, spacious gardens where residents can enjoy views of the local wildlife and surrounding countryside, including grazing cattle in neighbouring fields.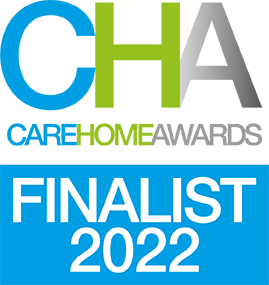 Activities and entertainment
Daily activities and entertainment are a core part of our quality care at Saxlingham Hall. We pride ourselves on offering a diverse, enriching range of weekly activities and entertainment allowing residents to continue to relish in their favourite hobbies and pastimes or to try out something new entirely.
We involve residents in the planning of our weekly activities timetables and offer one-to-one bespoke and tailored opportunities as requested. We are well established within the local community.
Some of our regular activities include:
Visiting entertainers
Gardening club
Visiting animals
Card games
Entertainers
Lunch club
Dining is an essential part of the care package we provide to our residents, not only from a general health and wellbeing perspective, but we believe residents should be able to enjoy eating what they want, when they want.
Our chef and the catering team spend time talking with the residents to make sure they have the best meal time experience. We regularly change the menus and all special dietary requirements can be met.
We have a daily food menu, which includes breakfast, lunch and dinner. Mid-morning, afternoon and evening snacks and drinks are also served, and sandwiches, biscuits and other refreshments are available at any time of the day.
Our catering team prides itself on producing food of the highest quality, using local suppliers to create fresh, homemade dishes each day.
Saxlingham Hall is located in the pretty hamlet of Saxlingham Nethergate in Norfolk. The towns of Cromer and Norwich are 28 and 9 miles away respectively. Visitors to the area can enjoy trips to the coast – Aldeburgh, Southwold, Cromer – and there are lots of lovely walks, pubs and garden centres close by.
The health and wellness of our residents is very important and we work closely in partnership with local health and wellness professionals to ensure every resident is able to lead a full and enriched life. We welcome visiting professionals such as GPs, chiropodists, opticians and can arrange visits to other professionals if and when it may be required.
Our accommodation
Our 34 bedrooms can be personalised to make them a real home-from-home, and residents are able to enjoy our beautiful lounge, dining room and well-kept gardens for relaxing, socialising and entertaining.
All of our bedrooms are provided ready-furnished with the essentials for instant comfort, and we happily encourage our residents to bring their own treasured furnishings and belongings if they would like to do so.
Our vast gardens, bordered by flower beds and mature trees, offer an al fresco setting to enjoy anything from reading to taking tea.







Advice & support
Advice
Latest news
News
Make a quick enquiry about care at
Saxlingham Hall
Our friendly advisors are here to answer any questions you may have about residential care. Call us on 01508 508777  for a no obligation chat or use our simple enquiry form to request a call back from one of the team.

Claire Pniok
Care Solutions Advisor

Kate Rhodes
Care Solutions Advisor
Nearby care services
Brooke
Norwich Road, Norfolk, NR15 1HJ
Covering: Poringland, Brooke, Woodton, Mulbarton, Loddon, Chedgrave, Thurton, Bramerton, Kirby Beden, Rockland St Mary, Surlingham, Thurlton and surrounding villages
Olive House
Newton Flotman, Norfolk, NR15 1PF
Services
Residential Care
/
Respite Care
/
Residential Dementia Care
Norwich
Norwich, Norfolk, NR5 9HA
Covering: Norwich, Bowthorpe, Costessey, City, Taverham, Drayton and Easton.