Enquire Now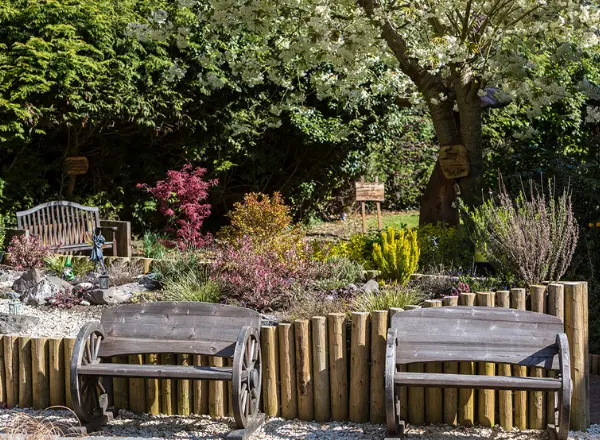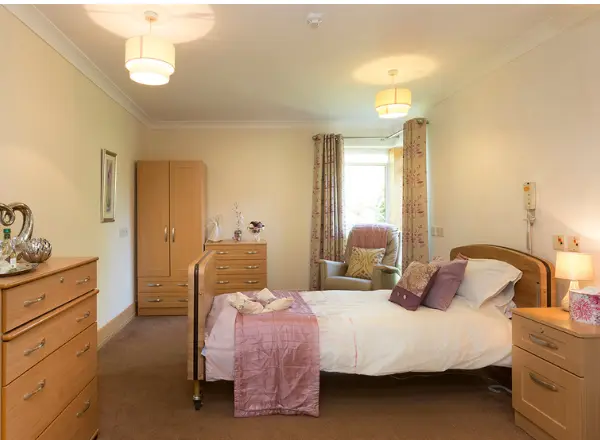 Care Homes
Albany
7 London Road, Headington, Oxfordshire, OX3 7SN
A very homely, busy home run by a close knit team, containing a lovely garden with a children's playground and band stand.
Warm and welcoming
Albany care home provides nursing and residential care to elderly people living within the area of Headington. The home is run by a dedicated team of staff, many of whom have worked at the home a long time. The home has good relationships with the local GP surgery and Boots the Chemist for medication.
Service facilities
Specialist equipment available
More info
Albany care home is well known within the local community and has a high reputation. It is well thought of by care professionals and there is a great deal of homeliness within the home. The standard of nursing care is particularly high and the team work very closely together to ensure they provide a dedicated standard of care.
With rooms spread across two floors, there's plenty of communal areas at the home for residents and visitors to enjoy, including a ground floor dining room, lounge and conservatory. There's also a lovely garden with a bandstand, children's play area and a mini putting green, whilst mature gardens and patio area surround the home and provide ample space for relaxation.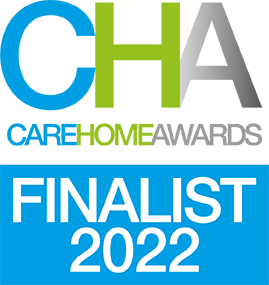 Activities and entertainment
Daily activities and entertainment are a core part of our quality care at Albany. We pride ourselves on offering a diverse, enriching range of weekly activities and entertainment allowing residents to continue to relish in their favourite hobbies and pastimes or to try out something new entirely.
We involve residents in the planning of our weekly activities timetables and offer one-to-one bespoke and tailored opportunities as requested. We're also passionate about keeping our homes and residents at the heart of the local community, working closely with community groups, schools and other community connections to keep residents involved in local activities.
Some of our regular activities include:
Pamper sessions
One-to-one time
Music sessions
Daily sparkle sessions
Albany choir
Quiz afternoons
Cheese and wine events
Virtual tours
Country-based activities
News updates
Dining is an essential part of the care package we provide to our residents, not only from a general health and wellbeing perspective, but we believe residents should be able to enjoy eating what they want, when they want.
We have a daily menu with plenty of choices on it. Our chef has been at the home long enough to know how to keep all the residents happy! He tries to accommodate everyone and will take into account the additional dietary needs, including likes and dislikes, allergies. special diets, through to preferred portion sizes and mealtimes.
Our catering team prides itself on producing food of the highest quality, using local suppliers to create fresh, homemade dishes each day.
Albany is located in the eastern suburb of Headington in Oxford. It is surrounded by parks and local shops are easily accessible to those wishing to visit family members at the home. Places of interest include the local pub located just down the road, garden centres, the open market, museums and church parks.
The health and wellness of our residents is very important and we work closely in partnership with local health and wellness professionals to ensure every resident is able to lead a full and enriched life. We welcome visiting professionals such as GPs, chiropodists, opticians and can arrange visits to other professionals if and when it may be required.
Our accommodation
Arranged over two floors, our 38 bedrooms can be personalised to make them a real home-from-home, and residents are able to enjoy a selection of lounges, dining rooms and well-kept gardens for relaxing, socialising and entertaining.
All of our bedrooms are provided ready-furnished with the essentials for instant comfort, and we happily encourage our residents to bring their own treasured furnishings and belongings if they would like to do so.
Amongst our range of well-equipped areas and facilities, there's always space for quiet contemplation, or for enjoying the company of kindred spirits, and for relishing in interests and pursuits.
Our beautiful gardens offer an al fresco setting to enjoy anything from regular exercise to taking tea.





During our most recent CQC inspection, we received a 'Good' rating in the categories of safe, caring and responsive. We have taken on board the assessor's comments and observations for the areas that require improvement and have already implemented a number of positive changes. We have a clear action plan that we are working on and feel confident about our next inspection.
Advice & support
Advice
Latest news
News
Make a quick enquiry about care at Albany
Our friendly advisors are here to answer any questions you may have about residential care. Call us on 01206 646646 for a no obligation chat or use our simple enquiry form to request a call back from one of the team.

Claire Pniok
Care Solutions Advisor

Kate Rhodes
Care Solutions Advisor
Nearby care services
Cedar Court
Witney, Oxfordshire, OX28 6LG
Services
Residential Care
/
Nursing Care
/
Respite Care
/
Palliative Care
/
Care for younger adults with disabilities
/
Nursing Dementia Care
/
Specialist Care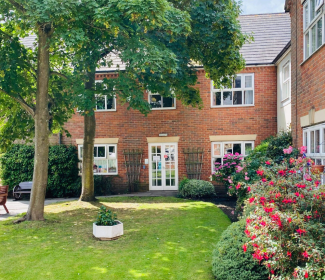 Kingsmead
Swindon, Wiltshire, SN1 3LJ
Services
Residential Care
/
Nursing Care
/
Respite Care
/
Palliative Care
/
Nursing Dementia Care
Ladymead
Swindon, Wiltshire, SN4 9BY
Services
Residential Care
/
Nursing Care
/
Respite Care
/
Palliative Care