Enquire Now
Care Homes
Uvedale Hall
Coddenham Road, Needham Market, Suffolk, IP6 8AX
A care home with a real sense of community. Wellbeing is at the heart of everything we do at Uvedale Hall and we look after our residents as if they were family.
Warm and welcoming
Located in Gipping Valley in the attractive Suffolk town of Needham Market, Uvedale Hall is set in beautiful gardens and offers residential and respite care for up to 29 residents. Our caring team of staff treat every resident like one of the family and there is a warm and welcoming feel to the home provided by a highly motivated and friendly team of staff.
Service facilities
Large well stocked fishpond and beautiful gardens

Minibus service available
Lift access to all floors

South facing conservatory

Special diets catered for
More info
We are one large family at Uvedale Hall and we treat all of our residents with the utmost respect while providing the highest standard of care. Residents' wellbeing is at the heart of everything we do, and this is reflected in the amount of love and laughter we share within the home.
Our devoted staff, many of whom are long serving, are available constantly to provide professional care that respects the rights and dignity of every resident. Residents are regularly assessed to ensure they receive the best care to suit their needs and we work hard to make everyone at the home, including visitors, feel well looked after.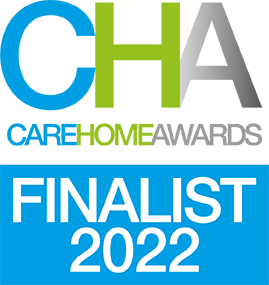 Activities and entertainment
Daily activities and entertainment are a core part of our quality care at Uvedale Hall. We pride ourselves on offering a diverse, enriching range of weekly activities and entertainment allowing residents to continue to relish in their favourite hobbies and pastimes or to try out something new entirely.
We involve residents in the planning of our weekly activities timetables and offer one-to-one bespoke and tailored opportunities as requested. We're also passionate about keeping our homes and residents at the heart of the local community, working closely with community groups, schools and other community connections to keep residents involved in local activities.
Some of our regular activities include:
Quiz events
Local school visits
PT sessions
Bingo
Music and movement classes
Singer and entertainers
Games room
Garden club
Visits from the local Vicar
Knitting afternoons
Cookery
Art & crafts
Fishing club
Minibus trips
Dining is an essential part of the care package we provide to our residents, not only from a general health and wellbeing perspective, but we believe residents should be able to enjoy eating what they want, when they want.
We cater to the needs of all our residents so they can get what they like to eat, when they like to have it. Residents are welcome to dine communally or eat in their rooms according to their daily preferences. Food is sourced locally where possible, which is of importance to residents, especially those who have always lived locally.
Our chefs and nutritional leads fully assess all dietary needs, including likes and dislikes, allergies. special diets, through to preferred portion sizes and mealtimes.
Uvedale Hall is located in Gipping Valley in the attractive Suffolk town of Needham Market. It is a convenient spot for visiting the nearby towns of Ipswich and Stowmarket and Needham Lake is also close by, providing a perfect location for walking.
With easy access to and from London by train, visitors to the area can enjoy a number of landmarks such as the East Anglian Museum, Stonham Barns Owl Sanctuary and Hadleigh. There are also lots of pubs, a post office, antique and boutique shops in Needham Market.
The health and wellness of our residents is very important and we work closely in partnership with local health and wellness professionals to ensure every resident is able to lead a full and enriched life. We welcome visiting professionals such as GPs, chiropodists, opticians and can arrange visits to other professionals if and when it may be required.
Our accommodation
Uvedale Hall is an attractive Georgian home with accomodation arranged over two floors. Residents can enjoy a choice of two elegant lounges and a south-facing conservatory with beautiful views, while a spacious garden with a pond offers plenty of opportunity to enjoy nature.
All our 29 bedrooms are fully furnished with en-suite facilities and tasteful decor. Residents are encouraged to bring items of their own furniture and possessions with them so that their room can become truly their own.











Advice & support
Advice
Latest news
News
Make a quick enquiry about care at
Uvedale Hall
Our friendly advisors are here to answer any questions you may have about residential care. Call us on 01449 708708 for a no obligation chat or use our simple enquiry form to request a call back from one of the team.

Claire Pniok
Care Solutions Advisor

Kate Rhodes
Care Solutions Advisor
Nearby care services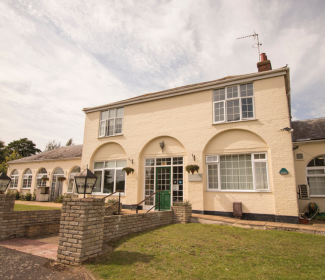 Barking Hall
Barking, Suffolk, IP6 8HJ
Services
Residential Care
/
Nursing Care
/
Respite Care
/
Palliative Care
/
Nursing Dementia Care
/
Specialist Care
Hillcroft House
Stowmarket, Suffolk, IP14 1PW
Services
Residential Care
/
Respite Care
/
Palliative Care
/
Residential Dementia Care
Handford House
Ipswich, Suffolk, IP1 3PA
Services
Nursing Care
/
Respite Care
/
Palliative Care
/
Nursing Dementia Care