Enquire Now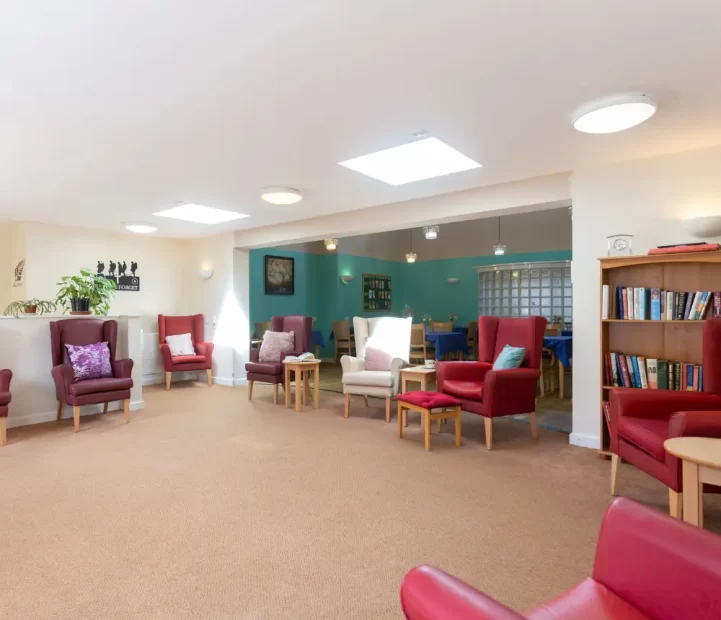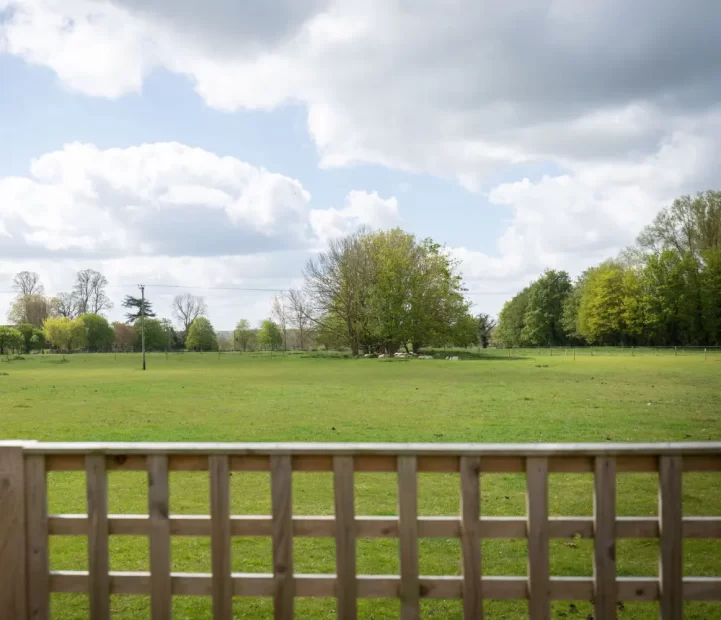 Home Meadow
Comberton Road, Toft, Cambridgeshire, CB23 2RY
Warm and homely with a great location. There are lovely views from the home and it is surrounded by spacious gardens.
We provide residential and dementia care to people living within Cambridgeshire. We've got a great team of individuals here who treat residents as they would their own family. Every individual team member works hard to ensure residents feel comfortable, safe and at home.  
We are fortunate enough to be situated in a stunning location with rural meadows directly behind the home and lovely views from the windows. The home is surrounded by beautiful, peaceful and tranquil gardens.  
It's always a great atmosphere here and my whole team always work to provide varied and engaging activities and compassionate care centred by respect, dignity and choice. 
Whether you'd enjoy spending time in our tranquil gardens taking tea with friends, rekindling the love of an old hobby or enjoying our beautiful accommodation, we'd be delighted to make you feel welcome at Home Meadow.  
We look forward to seeing you soon.
More info
Home Meadow is located in the village of Toft in Cambridgeshire. It is laid out in wings called Snowdrop, Primrose, Fuchsia, and Bluebell; each with its own lounge and dining area as well as kitchen and bathroom facilities. The spacious bedrooms are decorated to a high standard and exceptionally well furnished.
Many rooms have views over the grounds and beyond, offering a relaxing and peaceful environment. The gardens are stocked with trees, shrubs, roses and bedding plants that provide year round colour and interest, whilst large windows flood the rooms with light. Intimate courtyard gardens provide a quiet sun-trap where residents can sit sheltered from the wind and enjoy the peaceful atmosphere.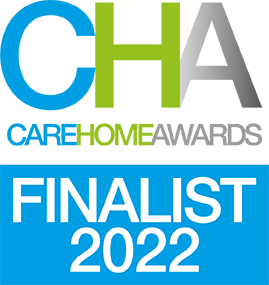 Activities and entertainment
Daily activities and entertainment are a core part of our quality care at Home Meadow. We pride ourselves on offering a diverse, enriching range of weekly activities and entertainment allowing residents to continue to relish in their favourite hobbies and pastimes or to try out something new entirely.
We involve residents in the planning of our weekly activities timetables and offer one-to-one bespoke and tailored opportunities as requested. We're also passionate about keeping our homes and residents at the heart of the local community, working closely with community groups, schools and other community connections to keep residents involved in local activities.
Some of our regular activities include:
Bingo
Board games
Group crosswords
Reading
Poetry group
Manicures & pedicures
Hairdressing
Baking
Arts and crafts
Reminiscence memory boxes
Trips out
Sing-along
Weekly Church service
Choir visits
Annual events
Students and local group visits
Weekly dance for Parkinson's class
Gardening group
Regular volunteer visits
PAT dog
One-to-one activities
Dining is an essential part of the care package we provide to our residents, not only from a general health and wellbeing perspective, but we believe residents should be able to enjoy eating what they want, when they want.
Our chef fully assesses all dietary needs, including likes and dislikes, allergies. special diets, through to preferred portion sizes and mealtimes.
We have a daily food menu, which includes breakfast, lunch and dinner. Mid-morning, afternoon and evening snacks and drinks are also served, and sandwiches, biscuits and other refreshments are available at any time of the day.
Our catering team prides itself on producing food of the highest quality, using local suppliers to create fresh, homemade dishes each day.
Home Meadow is situated in the quiet West Cambridgeshire village of Toft and overlooks unspoilt countryside. The village is beautiful and is only a short distance from Cambridge. The immediate location is fairly rural but there is a village shop. There are plenty of activities close by to enjoy with visitors to include St Botolph's Church, the Fitzwilliam Museum and Gonville & Caius College.
The health and wellness of our residents is very important and we work closely in partnership with local health and wellness professionals to ensure every resident is able to lead a full and enriched life. We welcome visiting professionals such as GPs, chiropodists, opticians and can arrange visits to other professionals if and when it may be required.
Our accommodation
Arranged over one ground floor, our 49 bedrooms can be personalised to make them a real home-from-home, and residents are able to enjoy a selection of lounges, dining rooms and well-kept gardens for relaxing, socialising and entertaining.
All of our bedrooms are provided ready-furnished with the essentials for instant comfort, and we happily encourage our residents to bring their own treasured furnishings and belongings if they would like to do so.
Amongst our range of well-equipped areas and facilities, there's always space for quiet contemplation, or for enjoying the company of kindred spirits, and for relishing in interests and pursuits.
Our beautiful and spacious gardens, bordered by flower beds and mature trees, offer an al fresco setting to enjoy anything from exercise to taking tea.
Advice & support
Advice
Latest news
News
Get in touch to discuss care at
Home Meadow
To speak to one of our team or to book a visit to Home Meadow, please send a message using our contact form.
Alternatively, you can call us on 01223 632655 for a no obligation chat with our friendly care team.

Claire Pniok
Care Solutions Advisor

Kate Rhodes
Care Solutions Advisor
Nearby care services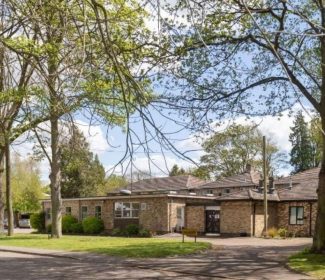 Home Close
Fulbourn, Cambridgeshire, CB21 5HB
Services
Residential Care
/
Nursing Care
/
Respite Care
/
Palliative Care
/
Nursing Dementia Care
The Hillings
St Neots, Cambridgeshire, PE19 8HZ
Services
Residential Care
/
Respite Care
/
Palliative Care
/
Care for younger adults with disabilities
/
Residential Dementia Care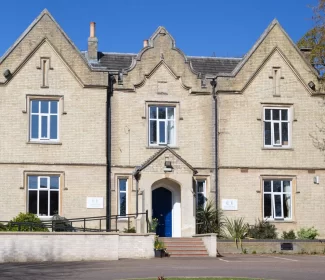 Beaumont Park
Biggleswade, Bedfordshire, SG18 0AT
Services
Residential Care
/
Nursing Care
/
Respite Care
/
Palliative Care
/
Care for younger adults with disabilities
/
Nursing Dementia Care