Enquire Now
Care Homes
Mill Lane
79 Garrison Lane, Felixstowe, Suffolk, IP11 7RW
A friendly and family orientated care home which has an extremely homely feel when you first walk in.
Enviable reputation
Mill Lane specialises in residential, nursing and dementia care for the elderly living in Suffolk. The home has a warm and homely atmosphere from the minute you walk through the door and it has an enviable reputation within the local community for its high quality care.
Service facilities
Specialist equipment available
More info
Opened in 1976, Mill Lane care home is located in the pretty seaside town of Felixstowe in Suffolk. The home, which was once the local doctor's surgery, has been sympathetically extended and refurbished to now offer a choice of welcoming reception rooms with attractive patio areas, all available for our residents and their guests to enjoy.
The dedicated team of staff offer expert care to residents. Nothing is too much trouble and they are always doing their best to respond to queries and questions. The staff treat each resident as an individual and the care is very much person-centred. For peace and tranquillity, well maintained gardens surround the home providing quiet a haven from the bustle of the nearby town.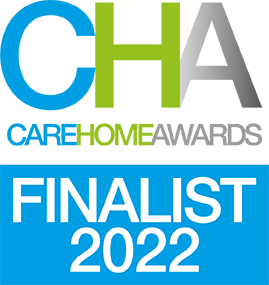 Activities and entertainment
Daily activities and entertainment are a core part of our quality care at Mill Lane. We pride ourselves on offering a diverse, enriching range of weekly activities and entertainment allowing residents to continue to relish in their favourite hobbies and pastimes or to try out something new entirely.
We involve residents in the planning of our weekly activities timetables and offer one-to-one bespoke and tailored opportunities as requested. We're also passionate about keeping our homes and residents at the heart of the local community, working closely with community groups, schools and other community connections to keep residents involved in local activities.
Some of our regular activities include:
Visiting entertainers
Musicians
Flower arranging
Quizzes
Bingo
Reading time
Cooking
Needlework and sewing
Themed nights
Gardening
Dining is an essential part of the care package we provide to our residents, not only from a general health and wellbeing perspective, but we believe residents should be able to enjoy eating what they want, when they want.
The residents are asked on the day what they want to eat – there is always a good choice and the chef will do their best to make sure everyone is happy. The kitchen is well stocked. We hold regular residents' meetings, and part of those will involve speaking with the chef about likes and dislikes.
Our chef fully assesses all dietary needs, allergies. special diets, through to preferred portion sizes and mealtimes. The catering team prides itself on producing food of the highest quality, using local suppliers to create fresh, homemade dishes each day.
Mill Lane is situated in the Old Town residential area of Felixstowe in Suffolk, and is conveniently located close to a range of shops and amenities. There is plenty for visitors to the area to enjoy includings walks to the sea front, the leisure centre, the town centre, amusement arcades and the historic old streets of Felixstowe itself – there's lots going on.
The health and wellness of our residents is very important and we work closely in partnership with local health and wellness professionals to ensure every resident is able to lead a full and enriched life. We welcome visiting professionals such as GPs, chiropodists, opticians and can arrange visits to other professionals if and when it may be required.
Our accommodation
Arranged over two floors, our 27 bedrooms can be personalised to make them a real home-from-home, and residents are able to enjoy a selection of lounges, dining rooms and well-kept gardens for relaxing, socialising and entertaining.
All of our bedrooms are provided ready-furnished with the essentials for instant comfort, and we happily encourage our residents to bring their own treasured furnishings and belongings if they would like to do so.
Amongst our range of well-equipped areas and facilities, there's always space for quiet contemplation, or for enjoying the company of kindred spirits, and for relishing in interests and pursuits.
Our beautiful gardens, bordered by flower beds, offer an al fresco setting to enjoy anything from exercise to taking tea.






Advice & support
Advice
Latest news
News
Make a quick enquiry about care at
Mill Lane
Our friendly advisors are here to answer any questions you may have about residential care. Call us on 01394 338776 for a no obligation chat or use our simple enquiry form to request a call back from one of the team.

Claire Pniok
Care Solutions Advisor

Kate Rhodes
Care Solutions Advisor
Nearby care services
Foxgrove
Felixstowe, Suffolk, IP11 9PU
Services
Residential Care
/
Respite Care
/
Palliative Care
/
Residential Dementia Care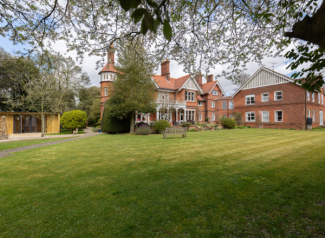 Maynell House
Felixstowe, Suffolk, IP11 9PU
Services
Residential Care
/
Respite Care
/
Palliative Care
/
Residential Dementia Care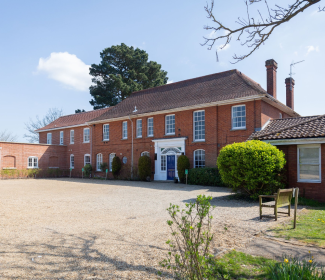 Haughgate House
Woodbridge, Suffolk, IP12 1JG
Services
Residential Care
/
Nursing Care
/
Respite Care
/
Palliative Care
/
Specialist Care