Enquire Now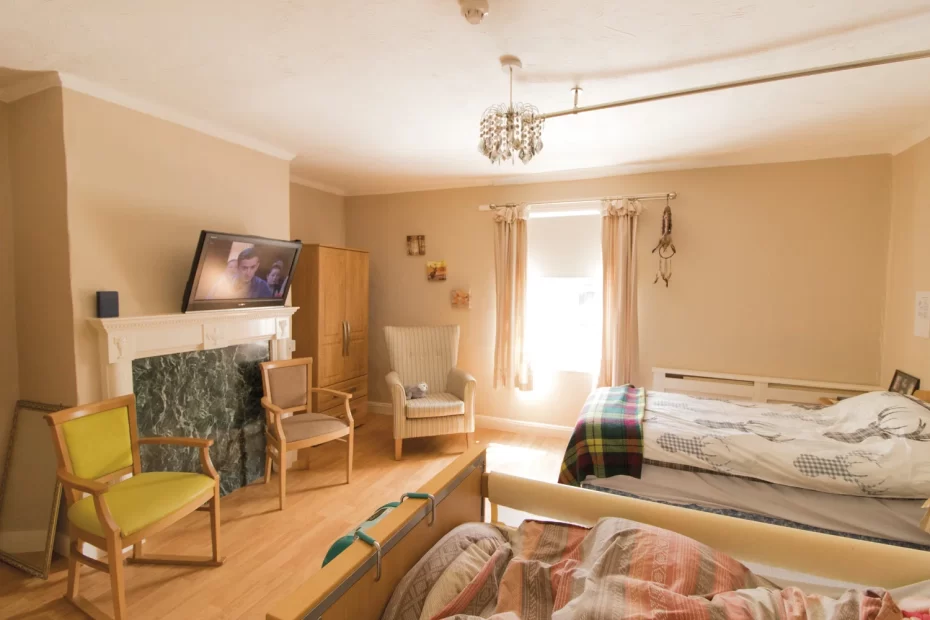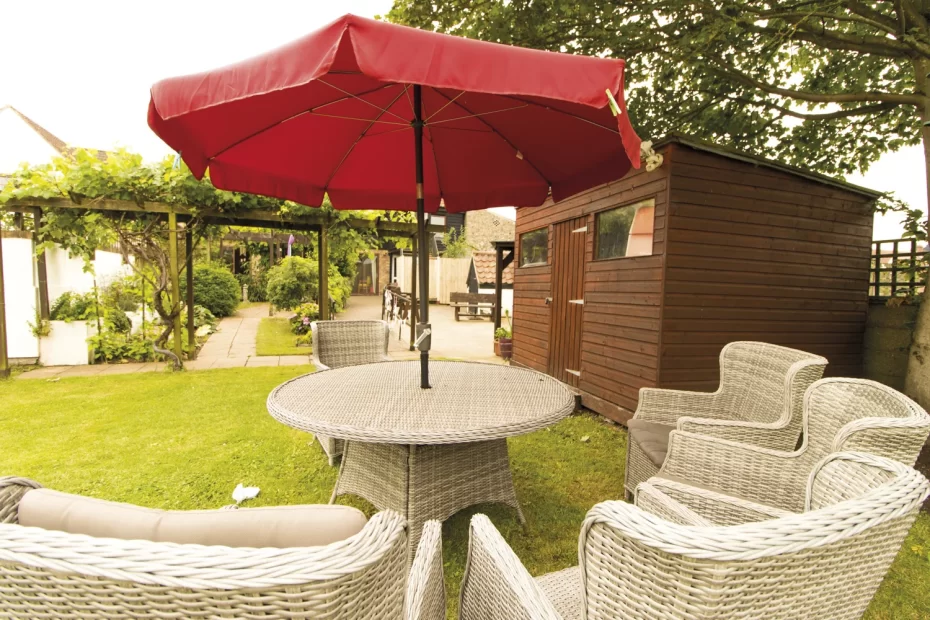 Care Homes
St Leonards Court
St Leonards Street, Mundford, Norfolk, IP26 5HG
St Leonards Court specialises in looking after elderly residents living with dementia. The home is small and there is a family feel between the residents and staff.
Enhancing Independence
Specialising in dementia care, St Leonards Court is set within a traditional, old building with plenty of character. The home is centred around the residents and is run by a passionate, hard-working team of dedicated staff who work closely together as a team.
Service facilities
Specialist equipment available

Specialist dietary needs catered for
More info
Peaceful and rural environment
St Leonards Court is situated within the heart of the village of Mundford. Residents can enjoy interaction with the local community through the comfort of the main lounge which overlooks the village green. There is also a beautiful sensory garden and summer house which is widely enjoyed in the summer months.
The home has a friendly relaxed atmosphere and residents have a great deal of interaction with staff. There is time for chatting and sitting together and lots of one-to-one attention, so the residents feel comfortable and are treated like friends.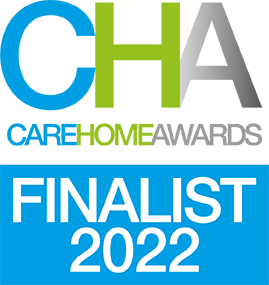 Activities and entertainment
Daily activities and entertainment are a core part of our quality care at St Leonards Court. We offer a range of activities that are person centred and based on our residents' individual needs. We encourage residents to continue pursuing their favourite hobbies and pastimes or to try out something new entirely.
As we are a home that specialises in care for people living with dementia, many of our activities are centred around senses such as craft, cooking and creativity. We're also passionate about keeping our home and residents at the heart of the local community, working closely with community groups, schools and other community connections to keep residents involved in local activities.
Some of our regular activities include:
Sensory activities
Arts and crafts
Cooking
Dancing and singing
Visiting entertainers
Bingo
Large board games
Gardening
Fish & Chip outings
School visits
Situated in the village of Mundford and close to the towns of Brandon and Thetford, St Leonards Court is situated in the heart of the village, within easy reach of the local post office, village store and pub. There is also a garden centre with a café close by. Nearby places of interest include Thetford Forest and Thetford Arboretum.
The health and wellness of our residents is very important and we work closely in partnership with local health and wellness professionals to ensure every resident is able to lead a full and enriched life. We welcome visiting professionals such as GPs, chiropodists, opticians and can arrange visits to other professionals if and when it may be required.
Our accommodation
Arranged over two floors, our 22 bedrooms can be personalised to make them a real home-from-home, and residents are able to enjoy our beautiful, landscaped gardens for relaxing, socialising and entertaining.
Residents can enjoy luxury en-suite bedrooms provided ready-furnished with the essentials for instant comfort, and we happily encourage our residents to bring their own treasured furnishings and belongings if they would like to do so.
Amongst our range of well-equipped areas and facilities, there's always space for quiet contemplation, or for enjoying the company of kindred spirits, and for relishing in interests and pursuits.





During our most recent CQC inspection, we received a 'Good' rating in the categories of effective, caring and responsive. Since the inspection, we have welcomed a new manager and have already implemented a number of positive changes. We have a clear action plan that we are working on and feel confident about our next inspection.
Advice & support
Advice
Latest news
News
Make a quick enquiry about care at
St Leonards Court
Our friendly advisors are here to answer any questions you may have about residential care. Call us on 01842 777691 for a no obligation chat or use our simple enquiry form to request a call back from one of the team.

Claire Pniok
Care Solutions Advisor

Kate Rhodes
Care Solutions Advisor
Nearby care services
Thetford
Thetford, Norfolk, IP24 1JD
Covering: Thetford, Attleborough and surrounding villages; Stanton, Newmarket, Mildenhall, Brandon and Lakenheath
Meadow House
Swaffham, Norfolk, PE37 8DD
Services
Residential Care
/
Nursing Care
/
Respite Care
/
Palliative Care
/
Care for younger adults with disabilities
/
Specialist Care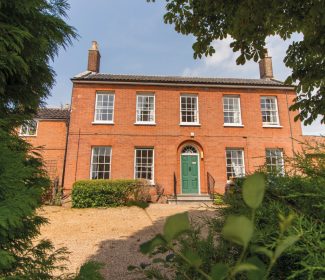 Shipdham Manor
Shipdham, Norfolk, IP25 7LB
Services
Residential Care
/
Respite Care
/
Day care
/
Residential Dementia Care