The Hillings
St Neots, Cambridgeshire
A quiet and peaceful residential and dementia care home in Eaton Socon comprising a number of attractive, welcoming rooms set within courtyard gardens.
Find out more about The Hillings
Welcome to The Hillings.
We provide well-regarded residential and specialist dementia care to the local residents of Eaton Socon, St Neots. My entire team work hard to ensure that residents always feel valued, safe and at-home. Our home is full of committed, compassionate and caring people who treat residents as part of their own family.  
The Hillings is a purpose built, single-storey home; but we always put heart and soul over bricks and mortar. We pride ourselves on our down to earth atmosphere and compassionate care, centred by respect, dignity and choice.  
Whether you enjoy being a part of the bustling community in Eaton Socon, pottering in the sunny courtyard garden or enjoying a drink in our "pub", we will be delighted to make you feel welcome at The Hillings.  
We look forward to seeing you soon.
Care services
Residential Care

Respite Care

Dementia Care

Palliative Care
More info
The Hillings is a long-standing building which has built up a good reputation within the area over time. The staff are very dedicated to the home and the residents in their care – many of whom live close by. It has a warm and friendly feel and is run like a family home.
The home is set on one level which makes it easier for everyone to move about the home. Every wing at The Hillings has a large lounge and dining area where residents meet to socialise and share meals. Surrounding the home is a beautiful lawned garden where residents can walk or, during good weather, sit under the shade of trees.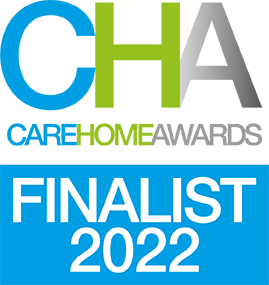 Activities and entertainment
Daily activities and entertainment are a core part of our quality care at The Hillings. We offer a range of activities that are person centred and based on our residents' individual needs. We encourage residents to continue pursuing their favourite hobbies and pastimes or to try out something new entirely.
Our en-site pub entitled The Hillings Arms, was created during lockdown in one of the lounge areas and has become very popular with residents and guests alike. Families can book it out for a party or gathering when required. It includes a pool table and dartboard and has a patio door which leads out to the courtyard.
Some of our regular activities include:
Bingo
Traditional games
Quizzes
Art and crafts
Pampering
Baking
Regular outings
Coffee mornings
Library visits
Residents meetings
Local entertainers
Pets As Therapy (PAT) dogs visits
Dining is an essential part of the care package we provide to our residents, not only from a general health and wellbeing perspective, but we believe residents should be able to enjoy eating what they want, when they want.
We hold regular residents meetings where food and nutrition are always at the forefront of discussion. The Chef will also go round the home and ask residents what they are enjoying. We offer a seasonal menu with traditional foods as well as themed nights which are held in our bar, to include pizza night, Indian, Chinese take-away food etc.
Our catering team prides itself on producing food of the highest quality, using local suppliers to create fresh, homemade dishes each day.
The Hillings is situated in the town of Eaton Socon in St Neots, Cambridgeshire. There is plenty for residents and visitors to enjoy within the local area to include visiting the riverside park, the Paxton Pits Nature Reserve and St Neots Museum. The home has a good relationship with the local community and both nearby secondary schools with regular visits arranged.
The health and wellness of our residents is very important and we work closely in partnership with local health and wellness professionals to ensure every resident is able to lead a full and enriched life. We welcome visiting professionals such as GPs, chiropodists, opticians and can arrange visits to other professionals if and when it may be required.
Our visiting pod in the garden, with its two entrance points, protective Perspex screens, intercom system and a nurse call button, allows us to safely facilitate visits from friends and relatives when our infection control procedures prevent us from welcoming visitors into the home itself.
Our accommodation
The rooms at The Hillings are all on ground level, and, our bedrooms can be personalised to make them a real home-from-home; residents are able to enjoy our beautifully landscaped gardens for relaxing, socialising and entertaining.
Our well furnished, modernised wings offer a home-from-home feel. All of our 72 bedrooms come with en-suite facilities and are ready-furnished with the essentials for instant comfort, and we happily encourage our residents to bring their own treasured furnishings and belongings if they would like to do so.
Amongst our range of well-equipped areas and facilities, there's always space for quiet contemplation, or for enjoying the company of kindred spirits, and for relishing in interests and pursuits.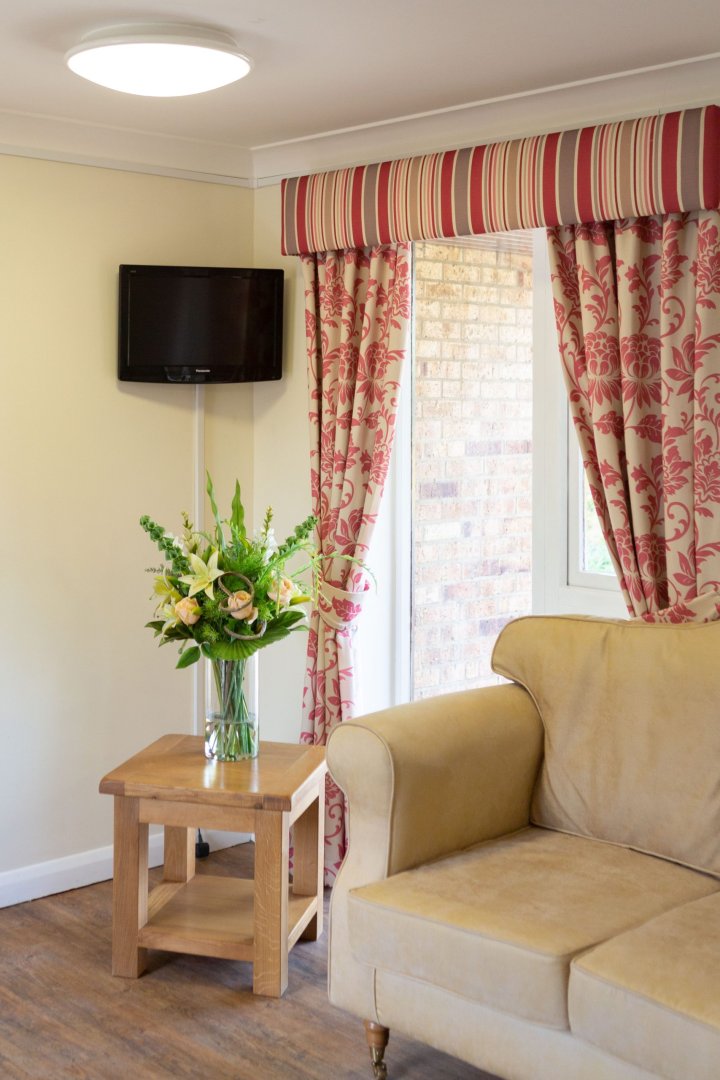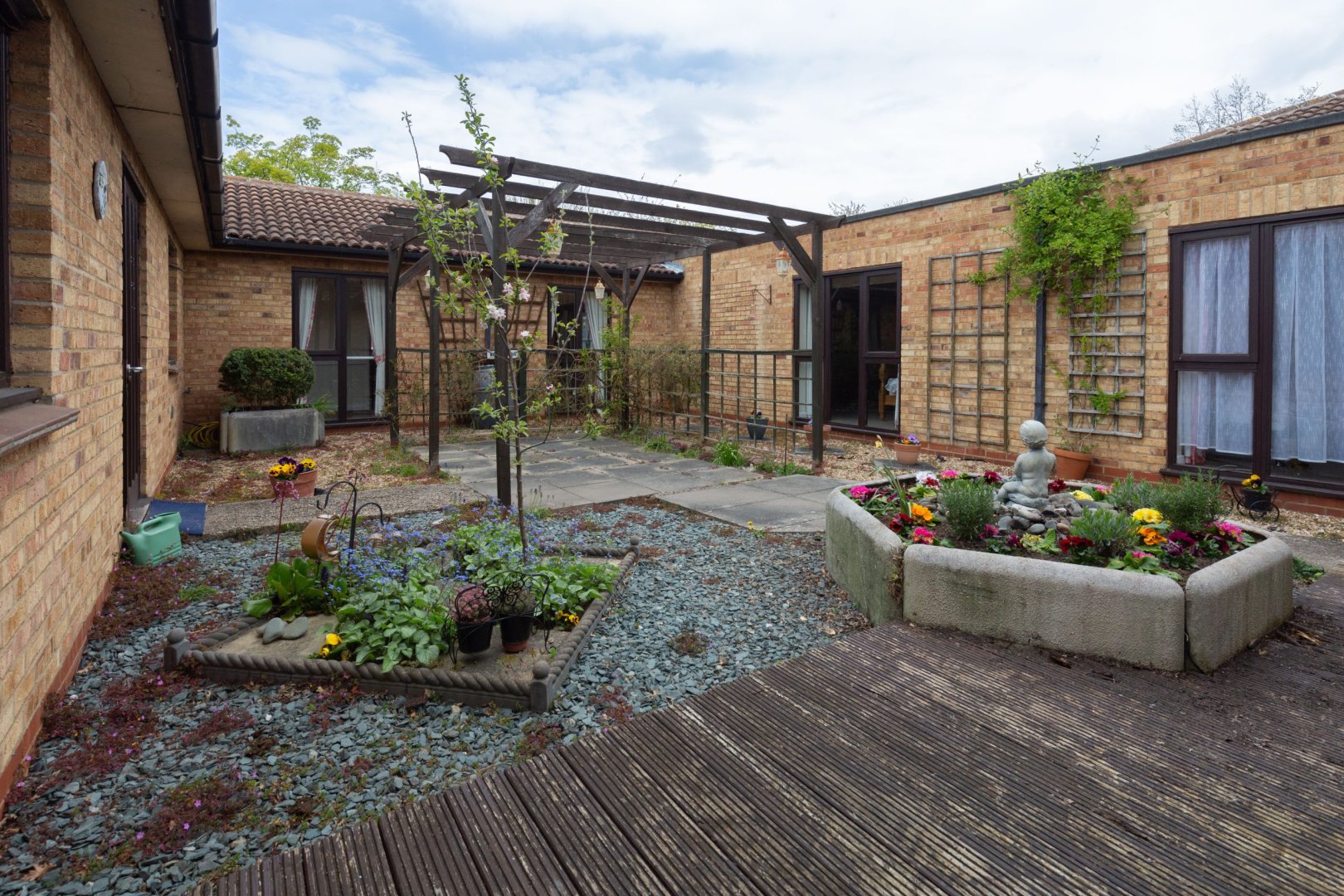 Meet our team at The Hillings
Advice & support
Advice
Latest news
News
Need help navigating care?
We're here to answer any questions you may have about care. Call us on 01480 776000 for a chat or use our enquiry form to request a callback.
Nearby care services
Beaumont Park
Biggleswade, Bedfordshire, SG18 0AT
Services
Residential Care
/
Nursing Care
/
Respite Care
/
Dementia Care
/
Palliative Care
Home Meadow
Toft, Cambridgeshire, CB23 2RY
Services
Residential Care
/
Respite Care
/
Palliative Care
/
Residential Dementia Care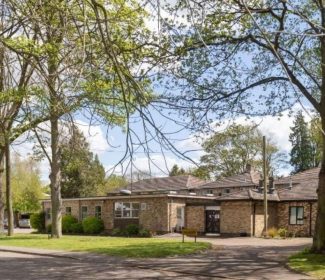 Home Close
Fulbourn, Cambridgeshire, CB21 5HB
Services
Nursing Care
/
Respite Care
/
Dementia Care
/
Palliative Care
Terms and Conditions
If you will be funding your stay privately, please click here to view our Resident Contract of Admission for Self-Funders.
If a Local Authority may be funding your stay, please click here to view our Resident Terms and Conditions for a Local Authority Funded Stay.
Your Local Authority might locate/suggest a care home that is/your Local Authority believes is suitable to meet your care and support needs, that is of a lower cost than our required weekly fee. In this circumstance the Local Authority is unlikely to agree to fully fund your stay if you choose to select our care home instead of the less expensive establishment it has sourced for/suggested to you. In this event, private 'top-up' payments will be necessary in order to address the shortfall between our weekly fee and the weekly fee funding available from/offered by your Local Authority.
An additional top-up payment will almost certainly be required if you select, or we only have available, a non-standard room in the care home and your Local Authority is only prepared to pay for a standard room. If you select, or we only have available, a non-standard room in the care home, the additional cost for that non-standard room will have to be met by top-up payments.
Owing to the fact that your financial means will have been assessed by your Local Authority, it is very likely that the Local Authority will require private top-up payments to be made by a third party from their own funds. Although the Guidance to the Care Act 2014 states that a Local Authority ought itself collect top-up payments, some require us to collect such payments on their behalf. Should the Local Authority require us to collect top-up payments, we would issue the third party who is to fund the top-up with a contractual agreement for their review and signature.
If a Clinical Commissioning Group (CCG) may be funding your stay, please click here to view our Resident Terms and Conditions for a CCG Funded Stay.