22 High Street, Saffron Walden, Essex, CB10 1AX
Covering: Saffron Walden, Little & Great Chesterford, Audley End, Littlebury, Wendens Ambo and Newport.
Flexible care in your own home, from planned visits to 24-hour support
We understand how challenging finding the right care can be, especially when you feel happiest in your own surroundings. Homecare offers a flexible alternative to a care home, allowing you to stay in the comfort of your own home with the support of our dedicated visiting carers. With packages completely tailored to you, ranging from short personal care or mealtime visits up to 24-hour support, homecare is a great option whatever level of care you need.


Care services
Home care

Live-in care

Respite Care
More info
Our staff take the time to get to know you and build relationships with you to ensure you feel comfortable and confident with any care that is of a personal and private nature. Whether you need help with personal hygiene routines, such as bathing and dressing, or support taking comfort breaks, we will always act with discretion, dignity and respect for your personal boundaries.
Managing your medicines can be difficult, especially if you need to take several different types. Our carers can remind or help you to take any prescribed medications or apply creams so you can be sure you're taking the right dose at the right time. This will help to ensure they work properly and minimise any negative side effects.
We understand how important it is to be able to eat what you want, when you want to eat it. Our carers can cook any meals you'd like with the ingredients of your choice as well as preparing snacks for you to enjoy. Food can be prepared in dysphagia-friendly ways if you have difficulty swallowing, and we can provide assistance to help you eat your meals if this is something you find difficult.
It can be hard to keep the house in order if you have trouble pushing the hoover around, taking the bins out or reaching shelves to dust. Our carers can cover any aspect of housekeeping that you need, from tidying to doing the laundry and even shopping. We'll get to know exactly how you like your home and the things in it to be, giving you more time and energy to do the things you enjoy.
For whatever reason, you may simply want company and friendly conversation. Whether you are unable to see your family and friends as often as you would like, are feeling lonely after losing a loved one, or would simply like somebody to take up a new hobby with, you will enjoy spending time with our friendly carers.
We understand that your pets mean the world to you and the idea of being without them is unthinkable. Whether you need help feeding the cat, taking the dog for a walk, or taking your hamster to the vet, we'll help you to look after them so you and your pet can stay together for as long as possible.
Whether you need regular support during the night or just want the reassurance that somebody is nearby if you need them, we can help. Depending on how often you get up in the night, we can either provide a carer to sleep in another room and to be on hand in an emergency, or somebody who will stay awake all through the night to make sure you are safe and well.
Accompanied appointments, outings and holidays
If you need extra support getting out and about, our carers can help you get to your medical appointments, take you to the hairdresser, accompany you to a social engagement, or provide support during an overnight stay away from home. We can support you to take a holiday. Whatever you'd like to do, let us know and we'll work with you to create a plan.
Short-term and respite options available
We can offer all of these services either as part of an ongoing care package or as a short-term arrangement. Perhaps your regular carer has planned a holiday or you need help to recuperate after a stay in hospital. Whatever your reason for needing short-term support, our flexible respite care will be completely shaped to your needs. Find out more about respite care.
Make a quick enquiry about care at
Saffron Walden
Our friendly team is here to answer any questions you may have about homecare. Call us on 01206 646646 for a no obligation chat or use our simple enquiry form to request a call back from one of the team.

Claire Pniok
Care Solutions Advisor

Kate Rhodes
Care Solutions Advisor
Advice & support
Advice
Latest news
News
Nearby care services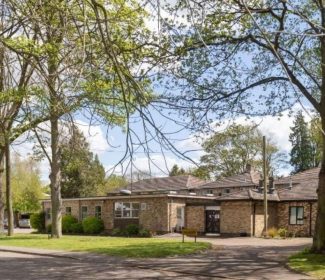 Home Close
Fulbourn, Cambridgeshire, CB21 5HB
Services
Residential Care
/
Nursing Care
/
Respite Care
/
Palliative Care
/
Nursing Dementia Care
Home Meadow
Toft, Cambridgeshire, CB23 2RY
Services
Residential Care
/
Respite Care
/
Palliative Care
/
Residential Dementia Care
Harlow
Covering: Harlow, Nazeing, Waltham Abbey, Debden, Loughton, Buckhurst Hill, Epping, Theydon Bois, Coopersale, North Weald and surrounding areas