Enquire Now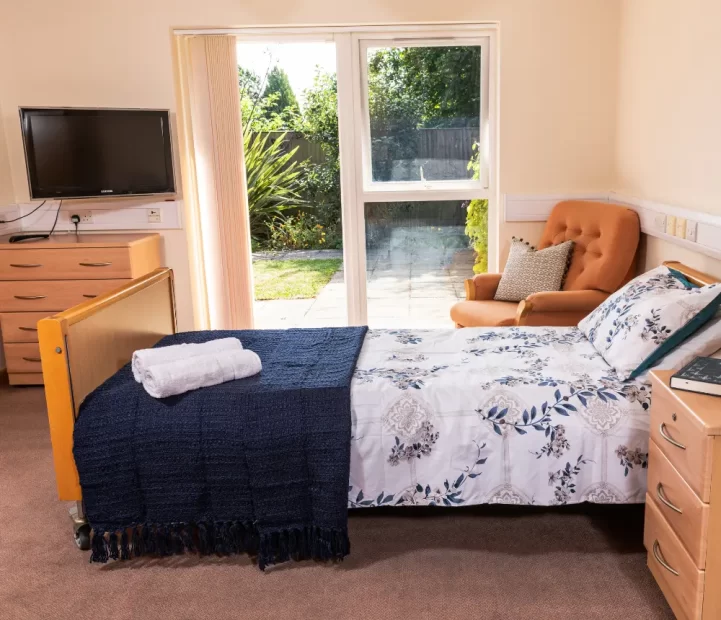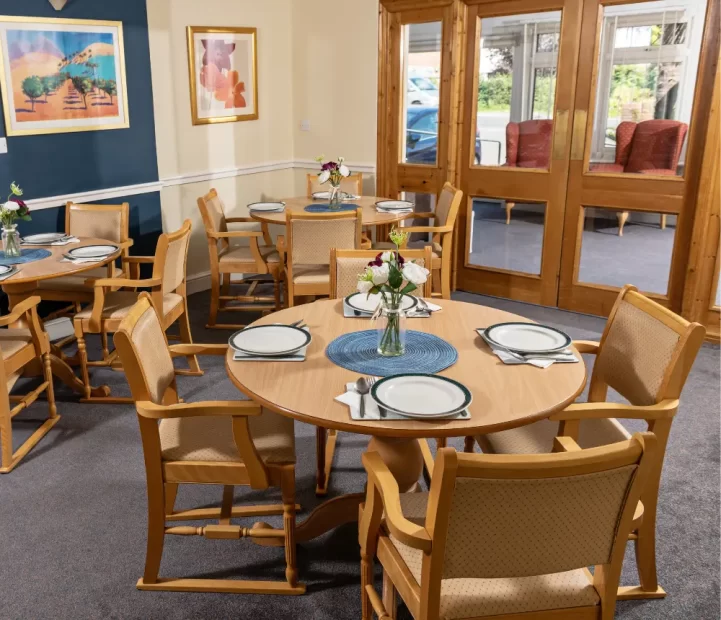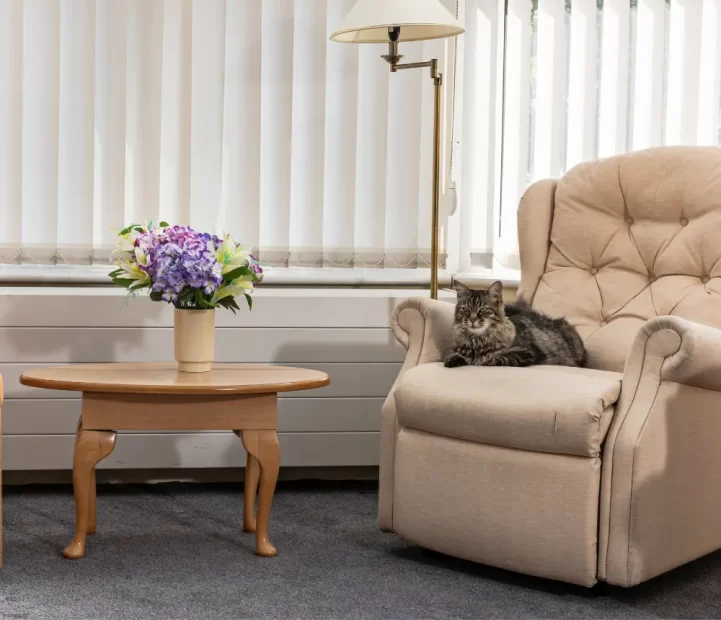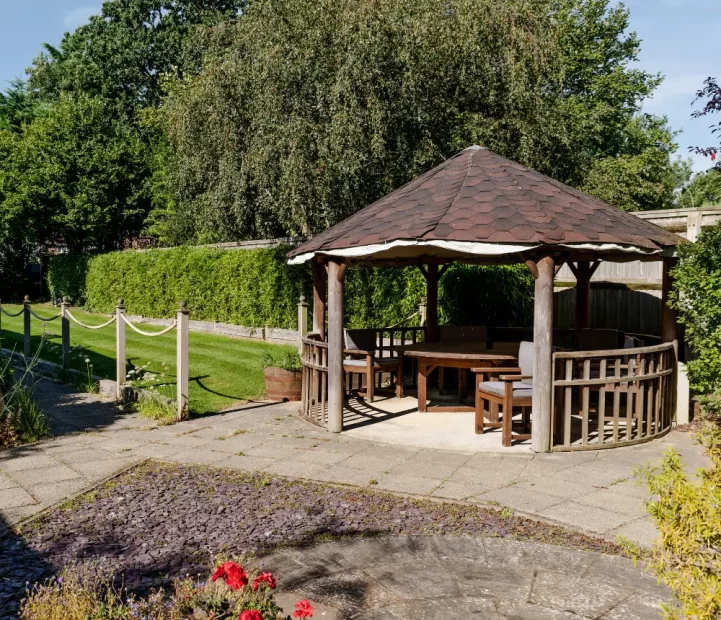 Bedhampton
55 Hulbert Road, Havant, Hampshire, PO9 3TB
A peaceful, calm and professional atmosphere set in beautifully landscaped gardens.
Welcome to Bedhampton.
We provide nursing care to residents living in the Hampshire area. The entire team work hard to treat our residents like family as we work within their home. 
We are fortunate to be set within beautiful gardens with a number of patio areas for residents to enjoy and we're proud of the facilities we can offer our residents. We have a specialist nursing team and the whole team always works to provide engaging activities and compassionate care centred by respect, dignity and choice.  
Whether you enjoy spending time with your new friends and relatives, rekindling the love of an old hobby or spending time in our sun-trapped gardens, we will be delighted to make you feel welcome at Bedhampton.  
We look forward to seeing you soon.
Care services
Nursing Care

Respite Care

Palliative Care

Care for younger adults with disabilities

Specialist Care
More info
Bedhampton is a nursing-led home and staff are experienced in managing conditions such as motor neurone disease, Huntington's disease, multiple sclerosis, stroke complications and complex cardiac conditions. Pride is taken in the quality of staff training given to ensure that a consistently high standard of care is delivered.
The home is very friendly and homely and residents are made to feel part of a family by a dedicated and caring team of staff who provide round the clock support and care for residents – and one another. The home offers a number of communal spaces including lounges, a large conservatory and easy access to a courtyard garden that leads onto beautiful lawns.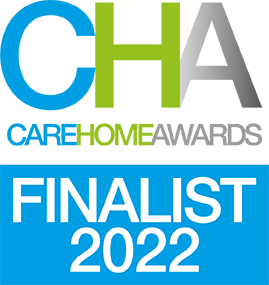 Activities and entertainment
Daily activities and entertainment are a core part of our quality care at Bedhampton. We pride ourselves on offering an enriching range of weekly activities and entertainment allowing residents to continue to relish in their favourite hobbies and pastimes or to try out something new entirely.
We involve residents in the planning of our weekly activities timetables and offer one-to-one bespoke and tailored opportunities as requested. We're also passionate about keeping our homes and residents at the heart of the local community, working closely with community groups, schools and other community connections to keep residents involved in local activities.
Some of our regular activities include:
Board games
Floor games
Themed craft sessions
Entertainers
Bingo
Themed parties and events
Live chicks and therapy dog
Animal farms
Pantomimes
Magician
Noah's Ark
Summer fete
Dining is an essential part of the care package we provide to our residents, not only from a general health and wellbeing perspective, but we believe residents should be able to enjoy eating what they want when they want.
Our kitchen teams create appetising and nutritious home-cooked meals, and our care teams ensure residents are stimulated with activities throughout the day. Our chef fully assesses all dietary needs, including likes and dislikes, allergies. special diets, through to preferred portion sizes and mealtimes.
Our catering team prides itself on producing delicious food, using quality produce to create nutritious homemade dishes every day.
Bedhampton is located in the town of Havant in the south-east corner of Hampshire, between Portsmouth and Chichester. Its suburbs include the resort of Hayling Island as well as Rowland's Castle, the larger town of Waterlooville and Langstone Harbour. There is plenty for visitors and residents to do within the town to include trips to the seaside, shows at Guildhall, visits to the local shops and pub and visits to the park.
The health and wellness of our residents is very important and we work closely in partnership with local health and wellness professionals to ensure every resident is able to lead a full and enriched life. We welcome visiting professionals such as GPs, chiropodists, opticians and can arrange visits to other professionals if and when it may be required.
Our accommodation
Arranged over two floors, our 47 bedrooms can be personalised to make them a real home-from-home. Rooms at Bedhampton offer either ensuite bathrooms or access to spacious assisted bathrooms, with specially designed baths that ensure resident comfort and safety.
We offer a number of communal spaces including lounges, a large conservatory and easy access to a courtyard garden that leads onto beautiful lawns. Our gardens offer an al fresco setting to enjoy anything from taking exercise to taking tea.
All our bedrooms are provided ready-furnished with the essentials for instant comfort, and we happily encourage our residents to bring their own treasured furnishings and belongings if they would like to do so.










During our most recent CQC inspection, we received an overall rating of 'Requires Improvement'. Since the inspection, we have welcomed a new manager and have already implemented a number of positive changes. We have a clear action plan that we are working on and feel confident about our next inspection.
Get in touch to discuss care at
Bedhampton
To speak to one of our team or to book a visit to Bedhampton, please send a message using our contact form.
Alternatively, you can call us on 023 9421 7200 for a no obligation chat with our friendly care team.

Claire Pniok
Care Solutions Advisor

Kate Rhodes
Care Solutions Advisor
Advice & support
Advice
Latest news
News
Nearby care services
Tenchley Manor
Selsey, Chichester, PO20 0HS
Services
Nursing Care
/
Respite Care
/
Palliative Care
Ashley Court
Services
Nursing Care
/
Respite Care
/
Palliative Care
/
Nursing Dementia Care
Sandown Park
Windsor, Berkshire, SL4 5JY
Services
Residential Care
/
Nursing Care
/
Respite Care
/
Palliative Care
/
Nursing Dementia Care