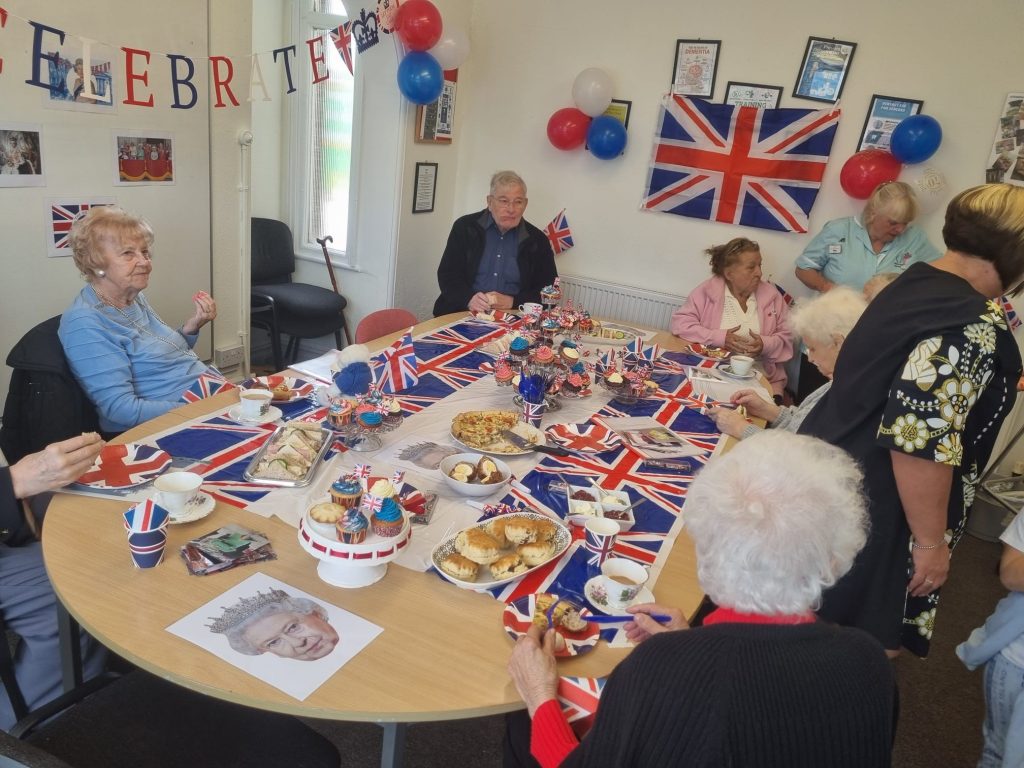 Manorcourt Homecare Thurrock Branch welcomed clients into the office for a delicious tea to celebrate the Queen's Platinum Jubilee.
Branch Manager Karen Exley said all the office staff prepared something homemade to eat and helped to decorate the office with Union flags and pictures of the Queen. A photo albums of the Queen was made up for each guest to look at and take with them as well as a commemorative Jubilee spoon for each person.
"Seeing all those people interacting with each other and with the staff, enjoying the day together makes my job so worthwhile," added Karen.
Following the event Michael, one of the guests who attended, sent a thank you message. He said, "Wow what a wonderful afternoon, the room looked so regal and the guests very engaging in various recollections. As for your colleagues they worked tirelessly in providing refreshing cups of tea and coffee, but a special thank you for such a variety of sumptuous food .God bless you."
For more about Manorcourt Homecare see our website www.healthcarehomes.co.uk