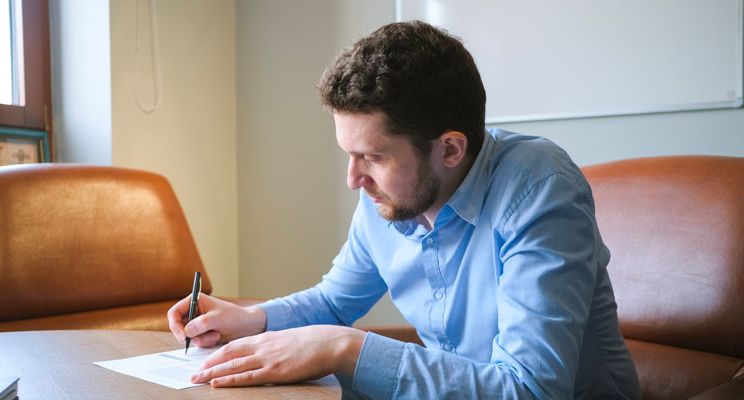 Careers
Operational management roles
Operational management roles at Healthcare Homes
At Healthcare Homes, we've got big ambitions to make the highest quality person-centred care accessible to everyone. We're a growing business and need outstanding leaders to inspire our teams and deliver ever-increasing standards of care.
If you're a compassionate and committed care manager with sharp business acumen, the ability to lead and motivate others, and a passion for continually raising standards for our residents, clients and their families, you could be just who we're looking for.
Types of role available
Care home managers, Care home deputy managers, Domiciliary care managers and Regional operations managers
What do you need to be a manager with Healthcare Homes?
A caring and compassionate nature, commitment to residents and colleagues, and a willingness to exchange knowledge come first and foremost.
Our managers also need to be passionate about quality and committed to continually raising standards; able to lead, motivate and inspire others; have a strong commercial acumen and share our desire for success; and have the ability to create compassionate and respectful environments for residents, clients, their families and our teams.
Each type of role will have its own requirements regarding skills and experience, and you will need to have had both of your Covid-19 vaccinations.
Want to see if we have a role to suit you?
Call us on 01206 987499 or fill out our simple enquiry form for an informal chat with one of our friendly recruitment advisors.
What we'll provide
We offer a highly competitive package, including ongoing training and development to grow your career with Healthcare Homes.
From our intensive induction programme, to get you familiar with the Healthcare Homes approach, to our in-house Healthcare Homes Academy, offering specialist courses in over 40 subjects, we'll help you develop your skills and confidence to manage an exceptional care service.
Ideally, you'll already have a Level 5 qualification in Health and Social Care when you join us, but don't worry if you haven't completed this yet. We can provide you with the training and study time so you can achieve this.
We love seeing our people build and progress their careers with us. If you've got the right attitude and motivation, the sky is the limit to what you can achieve with us.
Find out more about the learning and development opportunities we provide through our Healthcare Homes Academy.
Meet Pepsi
Pepsi Tirivangani has been Branch Manager at Manorcourt Homecare, part of Healthcare Homes, in Saffron Walden for almost a year – taking up the role in April 2021.
On looking for a new role Pepsi wanted an employer who would support her and one which shared her values.
"I am passionate about the welfare of my staff, giving them what they need to enable them to do a good job and enjoy doing it. For example flexi hours and flexi days which are both good for recruitment and retention of staff, something we need in the care sector right now."
Healthcare Homes came highly recommended and Pepsi liked the company reviews she saw on homecare.co.uk and through the Care Quality Commission.
"Every new job comes with new challenges but so far it has been a great journey and really interesting, " she said.
"The teamwork at this branch, the positivity among our staff both in the field and in the office. I am looking forward to building even greater team rapport and to empowering my team to be the best they can be."
"Support for us from head office is good too, I feel I just have to ask and someone is there to help me."
With a degree in Management and a Masters in Leadership under her belt already Pepsi is taking a break from more education and training – just for the moment.
"I want to use some of the qualifications I already have and get the branch here really settled. I love the company and want to make progress within it myself, I feel there will be opportunities for me to do just that."
Other roles at Healthcare Homes